Proton Therapy Patient Support Services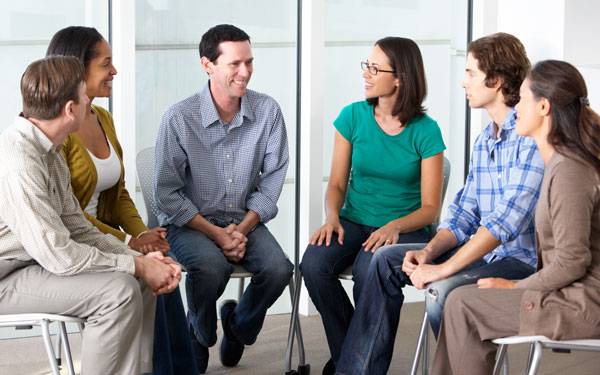 Patient support services provide a safe environment where patients can talk about living with cancer or other serious illnesses with others who may be having similar experiences. Support services give people a chance to ease fears and share strengths.
Facilitated by Victor Frazao, PhD, a licensed clinical psychologist, the purpose of the Scripps Proton Therapy Center patient support services is to provide a private forum for our patients and their families to share their experience and practical insight regarding their diagnosis, treatment and recovery that can only come from first-hand experience.
Networking with other patients and families who are experiencing similar intensely personal issues, struggles and thoughts can be a valuable source of comfort and inspiration.
Scripps Proton Therapy Center

Imaging Department, Room D-110
Get directions
Event details

| Date | Time | Fee |
| --- | --- | --- |
| | | Free |