When Words Heal: Expressive Writing Workshop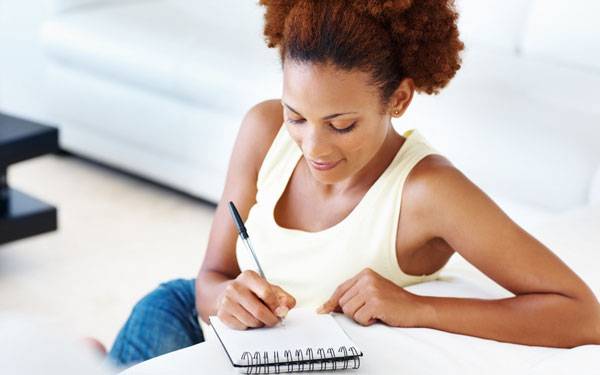 Scripps is sponsoring a free 10-session therapeutic writing workshop for people living with a cancer diagnosis. In the difficult journey through cancer, writing can help.
Join us for our writing workshop series, led by Sharon Bray, EdD, a breast cancer survivor who is a respected figure in the expressive writing field. Sharon has led workshops at Scripps for the past six years, and these have received rave reviews. Sharon has developed a loyal local following in the cancer survivorship community.
You don't need to be an experienced writer to enjoy this incredible group writing experience. When you write together and share your experiences, it can help you:
Express the complex emotions that accompany a cancer diagnosis
Gain perspective and cope more effectively with life's hardships
Nurture your physical, emotional and spiritual well-being
This workshop will again be held in the cancer center conference room of Scripps Clinic, Torrey Pines in the Anderson Outpatient Pavilion. Refreshments will be served. This program is open only to men and women living with cancer.
Registration is required. Parking fee is $4.
Workshop begins Monday, January 25, 2016 and meets every Monday, 9:30 am to 11:30 am for 10 weeks, through April 4, 2016.
Sharon Bray began leading therapeutic writing groups for cancer survivors after her own brief bout with breast cancer over a decade ago. She has authored two books on the healing power of writing and published a number of professional articles on the subject. She is a frequent speaker at health care conferences across the country.
Sharon holds a doctoral degree in Applied Psychology from the University of Toronto and teaches creative nonfiction for the UCLA Extension Writers' Program.
Scripps Green Cancer Center

Conference Room
10666 North Torrey Pines Road

La Jolla

,

CA

92037

Get directions
Event details

| Date | Time | Fee |
| --- | --- | --- |
| Mon, Jan 25th, 2016 - Mon, Jan 25th, 2016 | 9:30 am - 11:30 pm | Free |