Aphasia Communication Group
Practice your speech and communication skills in a compassionate environment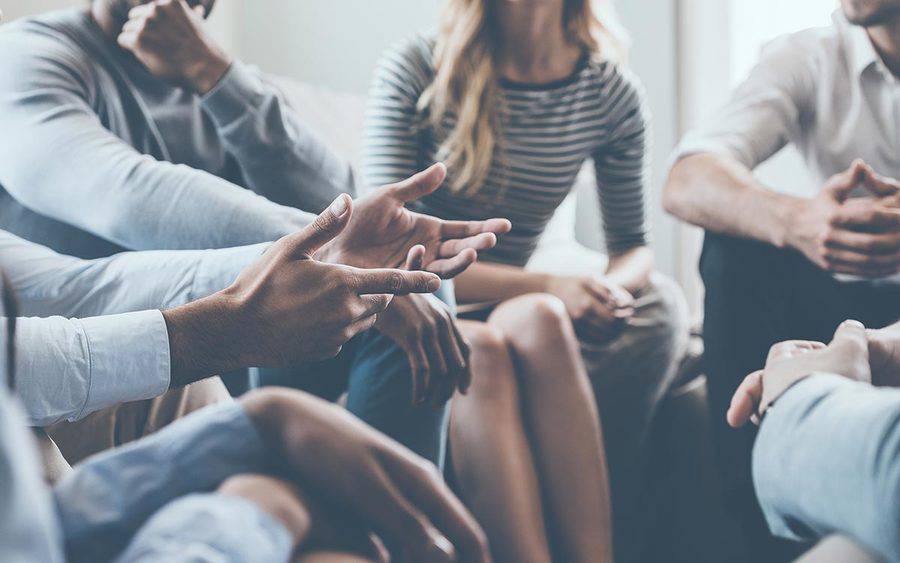 Practice your speech and communication skills in a compassionate environment
If a stroke, brain injury, degenerative neurological disorder or other condition has affected your ability speak, write and understand language, we invite you to join our asphasia communication group.
The group allows people with asphasia to practice their communication skills in a supportive environment led by a speech pathologist. The group setting provides educational information about aphasia, plus an opportunity to meet others with aphasia for ongoing support.
Facilitated by Scripps Memorial Hospital's licensed speech-language pathologists, the group is free and meets in La Jolla on the first and third Thursdays of every month.
Event details
Location
Scripps Memorial Hospital La Jolla
HR HUB, 2nd Floor
La Jolla
,
CA
92037
Get directions
Next date
Thu, Jun 21, 2018
11 am - 12 pm
Future dates

| Date | Time |
| --- | --- |
| Thu, Jun 21, 2018 | 11 am - 12 pm |
| Thu, Jul 05, 2018 | 11 am - 12 pm |
| Thu, Jul 19, 2018 | 11 am - 12 pm |
| Thu, Aug 02, 2018 | 11 am - 12 pm |
| Thu, Aug 16, 2018 | 11 am - 12 pm |
| Thu, Sep 06, 2018 | 11 am - 12 pm |
| Thu, Sep 20, 2018 | 11 am - 12 pm |