Sibling Preparation - La Jolla
Preparing your child to be a sibling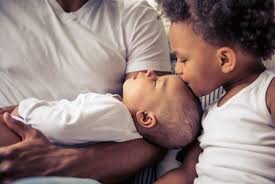 Preparing your child to be a sibling
Congratulations on the addition to your family! This is an exciting time for you as a parent and for your child as they become a sibling.
This class is designed for children 3.5 – 6 years of age and their parents to help prepare the entire family for the new baby.
Children will have an opportunity to learn about their new role through 'hands-on', and circle time activities. Topics include: 
    Being a Helper
    Safe Toys
    Newborn Appearance and Behavior
    Life with Baby
    Expectations: Smiling, Loving, Feeding, Crying
    Feelings: Recognizing common thoughts about being a sibling
    Safety: Touching and Holding the baby
$15 for first child. $10 for each additional child.
Park in "Employee Parking Lot" for free.  Security will open the gate when you leave.
For a campus map click
here.
Event details
Location
Scripps Campus Point - Building C

10010 Campus Point Annex - Assembly Room B
Get directions
Date and time
Sat, Jan 11, 2020 at 10 am to
Sat, Sep 12, 2020 at 11:30 am