Getting Ready for Baby - Webinar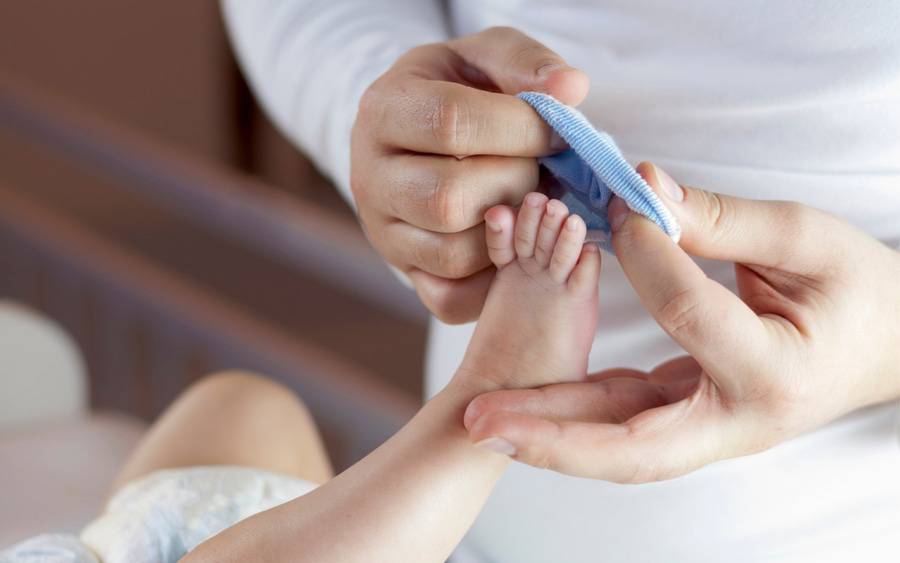 This class will help new parents gain skills for caring for their newborn. It is taught by a Scripps pediatrician and perinatal educator who will discuss important topics such as newborn behavior, characteristics, development, hospital expectations and keeping baby well. Discussion will include diapering, swaddling, holding, bathing, home and car seat safety and comforting your newborn. 
We recommend that you have a doll or teddy bear available for practicing during class.
Expectant partners are encouraged to attend together.
Event details
Date and time
Sat, Oct 24, 2020 - Tue, May 30, 2023
10 am - 9 pm
Future dates

| Date | Time |
| --- | --- |
| Sat, Oct 24, 2020 | 10 am - 12:30 pm |
| Sat, Nov 07, 2020 | 10 am - 12:30 pm |
| Mon, Nov 16, 2020 | 6:30 pm - 9 pm |
| Sat, Dec 05, 2020 | 10 am - 12:30 pm |
| Sat, Dec 12, 2020 | 10 am - 12:30 pm |
| Tue, Dec 15, 2020 | 6:30 pm - 9 pm |
| Tue, Jan 12, 2021 | 6:30 pm - 9 pm |
| Sat, Jan 16, 2021 | 10 am - 12:30 pm |
| Mon, Jan 25, 2021 | 6:30 pm - 9 pm |
| Sat, Feb 06, 2021 | 10 am - 12:30 pm |
| Tue, Feb 16, 2021 | 6:30 pm - 9 pm |
| Mon, Feb 22, 2021 | 6:30 pm - 9 pm |
| Thu, Mar 04, 2021 | 6:30 pm - 9 pm |
| Sat, Mar 06, 2021 | 10 am - 12:30 pm |
| Thu, Mar 25, 2021 | 6:30 pm - 9 pm |
| Mon, Apr 12, 2021 | 6:30 pm - 9 pm |
| Sat, Apr 17, 2021 | 10 am - 12:30 pm |
| Tue, Apr 20, 2021 | 6:30 pm - 9 pm |
| Mon, May 03, 2021 | 6:30 pm - 9 pm |
| Sat, May 08, 2021 | 10 am - 12:30 pm |
| Tue, Jun 01, 2021 | 6:30 pm - 9 pm |
| Sat, Jun 05, 2021 | 10 am - 12:30 pm |
| Mon, Jun 21, 2021 | 6:30 pm - 9 pm |
| Tue, Jul 06, 2021 | 6:30 pm - 9 pm |
| Mon, Jul 12, 2021 | 6:30 pm - 9 pm |
| Mon, Aug 16, 2021 | 6:30 pm - 9 pm |
| Sat, Aug 21, 2021 | 10 am - 12:30 pm |
| Wed, Sep 08, 2021 | 6:30 pm - 9 pm |
| Tue, Sep 21, 2021 | 6:30 pm - 9 pm |
| Thu, Sep 30, 2021 | 6:30 pm - 9 pm |
| Mon, Oct 18, 2021 | 6:30 pm - 9 pm |
| Wed, Oct 20, 2021 | 6:30 pm - 9 pm |
| Sat, Oct 30, 2021 | 10 am - 12:30 pm |
| Wed, Nov 03, 2021 | 6:30 pm - 9 pm |
| Sat, Nov 13, 2021 | 10 am - 12:30 pm |
| Wed, Nov 17, 2021 | 6:30 pm - 9 pm |
| Wed, Dec 01, 2021 | 6:30 pm - 9 pm |
| Tue, Dec 07, 2021 | 6:30 pm - 9 pm |
| Wed, Dec 15, 2021 | 6:30 pm - 9 pm |
| Wed, Jan 19, 2022 | 6:30 pm - 9 pm |
| Tue, Jan 25, 2022 | 6:30 pm - 9 pm |
| Mon, Feb 07, 2022 | 6:30 pm - 9 pm |
| Thu, Feb 10, 2022 | 6:30 pm - 9 pm |
| Tue, Feb 22, 2022 | 6:30 pm - 9 pm |
| Wed, Mar 02, 2022 | 6:30 pm - 9 pm |
| Tue, Mar 22, 2022 | 6:30 pm - 9 pm |
| Tue, Mar 29, 2022 | 6:30 pm - 9 pm |
| Mon, Apr 04, 2022 | 6:30 pm - 9 pm |
| Wed, Apr 13, 2022 | 6:30 pm - 9 pm |
| Tue, Apr 26, 2022 | 6:30 pm - 9 pm |
| Wed, May 11, 2022 | 6:30 pm - 9 pm |
| Tue, May 31, 2022 | 6:30 pm - 9 pm |
| Thu, Jun 02, 2022 | 6:30 pm - 9 pm |
| Mon, Jun 20, 2022 | 6:30 pm - 9 pm |
| Tue, Jun 28, 2022 | 6:30 pm - 9 pm |
| Mon, Jul 18, 2022 | 6:30 pm - 9 pm |
| Wed, Jul 20, 2022 | 6:30 pm - 9 pm |
| Wed, Jul 27, 2022 | 6:30 pm - 9 pm |
| Mon, Aug 15, 2022 | 6:30 pm - 9 pm |
| Tue, Aug 23, 2022 | 6:30 pm - 9 pm |
| Tue, Aug 30, 2022 | 6:30 pm - 9 pm |
| Mon, Sep 12, 2022 | 6:30 pm - 9 pm |
| Tue, Sep 27, 2022 | 6:30 pm - 9 pm |
| Mon, Oct 10, 2022 | 6:30 pm - 9 pm |
| Tue, Oct 25, 2022 | 6:30 pm - 9 pm |
| Wed, Nov 02, 2022 | 6:30 pm - 9 pm |
| Tue, Nov 08, 2022 | 6:30 pm - 9 pm |
| Tue, Nov 29, 2022 | 6:30 pm - 9 pm |
| Tue, Dec 06, 2022 | 6:30 pm - 9 pm |
| Mon, Dec 12, 2022 | 6:30 pm - 9 pm |
| Mon, Jan 23, 2023 | 6:30 pm - 9 pm |
| Tue, Jan 31, 2023 | 6:30 pm - 9 pm |
| Wed, Feb 08, 2023 | 6:30 pm - 9 pm |
| Tue, Feb 28, 2023 | 6:30 pm - 9 pm |
| Mon, Mar 06, 2023 | 6:30 pm - 9 pm |
| Tue, Mar 21, 2023 | 6:30 pm - 9 pm |
| Tue, Apr 25, 2023 | 6:30 pm - 9 pm |
| Tue, May 30, 2023 | 6:30 pm - 9 pm |