Breast Cancer Support Group - Chula Vista (Spanish only)
Support and encouragement for breast cancer patients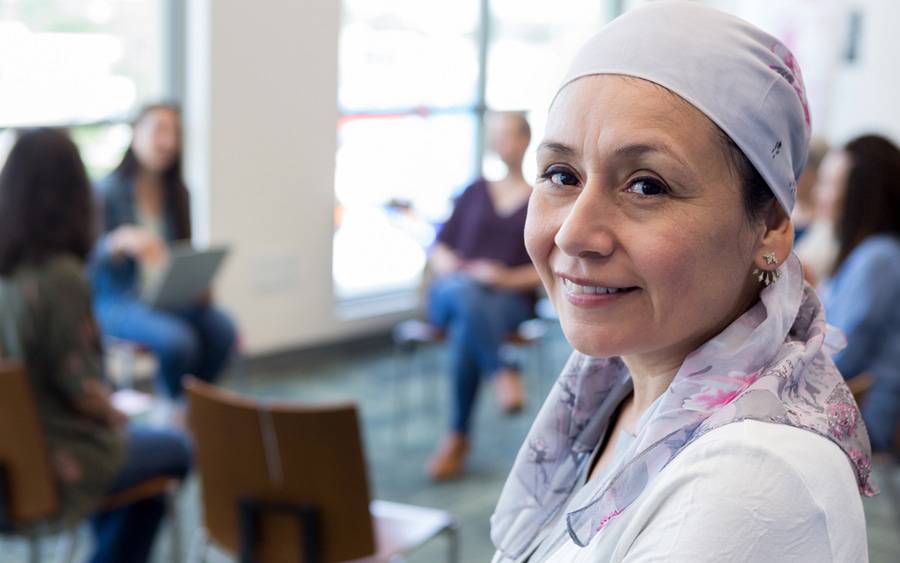 Support and encouragement for breast cancer patients
For newly diagnosed patients as well as those going through or having completed breast cancer treatment, we offer this support group as a safe space to find emotional support, understanding, new coping skills and encouragement. Group members share experiences, knowledge, hopes, fears and strengths in a relaxed and confidential setting.
This support group is facilitated in Spanish. 
Scripps Breast Cancer Support Group is offered in-person or virtual through Microsoft Teams and phone. 
Event details
Mon, Aug 05, 2024
5 pm - 7 pm
Additional dates

| Date | Time |
| --- | --- |
| Mon, Dec 18, 2023 | 5 pm - 7 pm |
| Mon, Jan 15, 2024 | 7 pm - 7 pm |
| Mon, Feb 05, 2024 | 5 pm - 7 pm |
| Mon, Mar 04, 2024 | 5 pm - 7 pm |
| Mon, Mar 18, 2024 | 5 pm - 7 pm |
| Mon, Apr 01, 2024 | 5 pm - 7 pm |
| Mon, Apr 15, 2024 | 5 pm - 7 pm |
| Mon, May 06, 2024 | 5 pm - 7 pm |
| Mon, May 20, 2024 | 5 pm - 7 pm |
| Mon, Jun 03, 2024 | 5 pm - 7 pm |
| Mon, Jun 17, 2024 | 5 pm - 7 pm |
| Mon, Jul 01, 2024 | 5 pm - 7 pm |
| Mon, Jul 15, 2024 | 5 pm - 7 pm |
| Mon, Aug 19, 2024 | 5 pm - 7 pm |
| Mon, Sep 16, 2024 | 5 pm - 7 pm |
| Mon, Oct 07, 2024 | 5 pm - 7 pm |
| Mon, Oct 21, 2024 | 5 pm - 7 pm |
| Mon, Nov 04, 2024 | 5 pm - 7 pm |
| Mon, Nov 18, 2024 | 5 pm - 7 pm |
| Mon, Dec 02, 2024 | 5 pm - 7 pm |
| Mon, Dec 16, 2024 | 5 pm - 7 pm |