Tai Chi for Arthritis and Fall Prevention - Virtual
Learn to prevent falls by strengthening your body and mind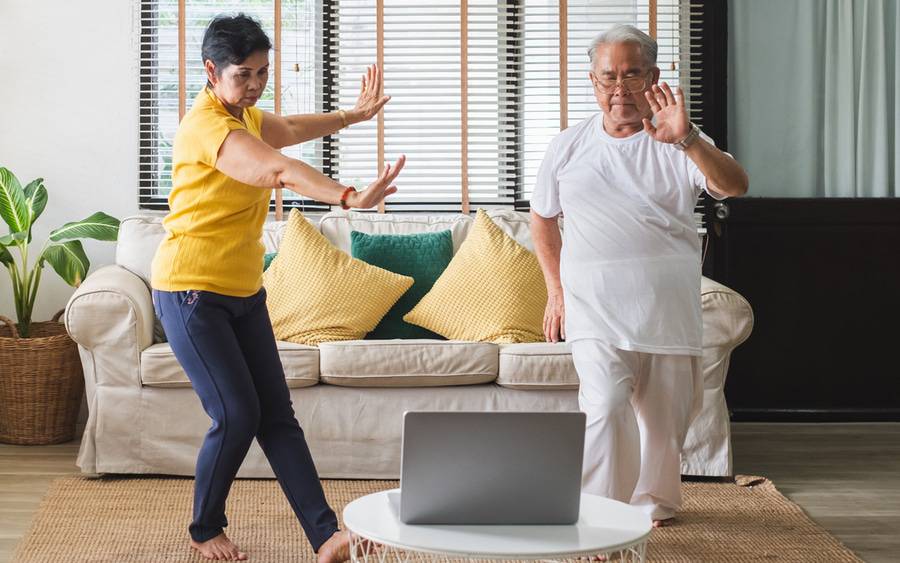 Learn to prevent falls by strengthening your body and mind
This is a virtual program led by Janine Moniot, a certified Tai Chi for Health Institute instructor. The research-based fall prevention program has been shown to improve movement, balance, strength, and flexibility; offer relaxation; and decrease pain and falls. It is appropriate for adults with or without arthritis, rheumatic diseases or related musculoskeletal conditions, joint involvement, and back pain and those at a higher risk of falling.
Experience in your own body the gentle power of tai chi. This is an ideal exercise for people that do not exercise. You will learn to:
Move better
Be stronger from the inside out
Look better, stand taller
Enjoy a greater inner calm
Breathe better
Feel better with less pain
Reduce your risk of falling
Improves creativity and cognition
Classes will meet virtually on Zoom, every Monday and Thursday from 9 am to 10 am starting May 15, 2023. Participants should commit to attending most of the sessions through July 17 to receive maximum benefit. Class will not meet on May 29 in observation of Memorial Day.
A requirement for the class is to have access to an internet connected device (computer, laptop, or tablet) and web camera.
Participation in the class will be on a first-come, first-serve basis. Limited to 15 participants.
Event details
Phone Number
Email Address
Thu, Jun 01, 2023
9 am - 10 am