Award-Winning Cookbook Serves Up Delicious Meals for Cancer Patients
Cookbook provides 130 simple, healthy recipes for patients undergoing treatment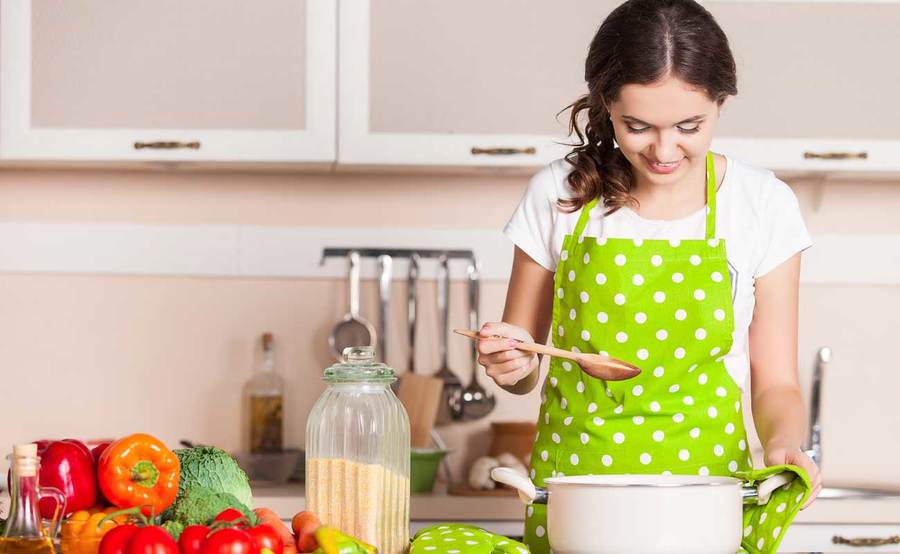 Kris Ghosh, MD, had the question come up from patients again and again — What should I eat while I'm being treated for cancer?
The question came up so much that Dr. Ghosh, a gynecologic oncologist for the Scripps Cancer Center, decided to co-author a cookbook to help patients stay healthy and keep eating during chemotherapy and radiation therapy.
"There was a hole," said Dr. Ghosh, who came to practice in San Diego this past November from Harvard Medical School, where he was teaching. "There were cookbooks that talked about what to eat so you wouldn't get cancer, but nothing that suggested what to eat while being treated."
So Dr. Ghosh collaborated with General Mills to co-write Betty Crocker's Living with Cancer Cookbook (Wiley Publishing, $24.95). It has 130 easy recipes for people who need to eat a lot to keep up their energy during cancer treatment, but often have no appetite. Many people on radiation and chemotherapy have problems eating. They lose their taste for foods and have trouble keeping food down.
"Eating is one of those basic things you do every day with your family, and it's a healing thing, but it's something that has been taken away from those who are undergoing cancer treatment," he said.
Meals range from simple fruit parfaits and "Rice and Milk Soup" to more delectable treats such as a cheesy ham and asparagus bake. Patients such as Marilyn E. share recipes — her broccoli-bacon salad was "so easy to make and satisfying" when she was feeling tired.
Dr. Ghosh, who treats women with uterine, ovarian, and cervical cancer, went to General Mills in January 2000 and the book was published nearly two years later. The cookbook not only provides recipes, but also gives suggestions on eating out and includes uplifting stories from physicians, nutritionists and patients.
"It's a resource for cancer patients," said Dr. Ghosh. "I was surprised no one had thought of it before."