An Integrative Approach to Treating & Preventing Heart Disease
Scripps patient Bill Fink finds health and inspiration through integrative Healing Hearts program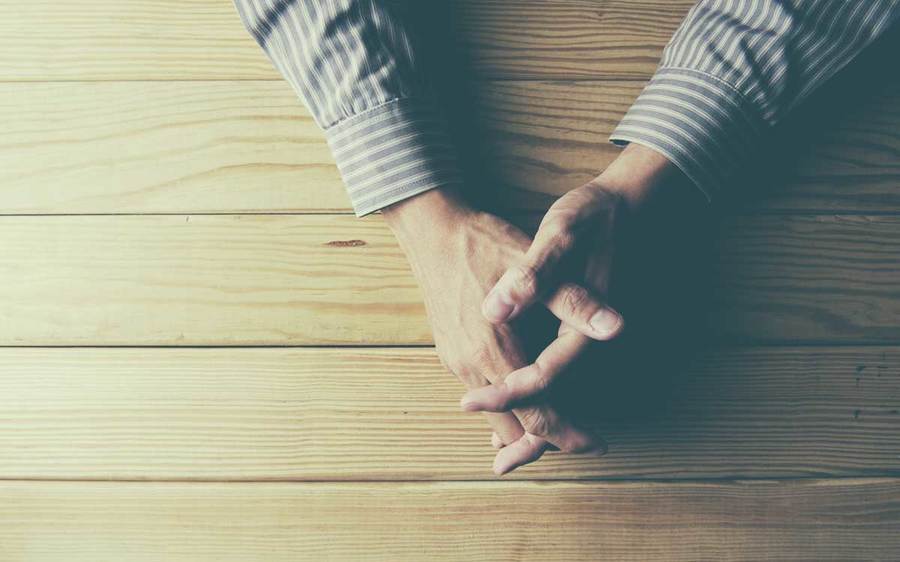 The past three decades of Bill Fink's life have been a challenge. The 58-year-old businessman and pastor has suffered two heart attacks — the first at age 27 — and undergone multiple cardiac procedures, including bypass surgery and angioplasty.
Though Fink has spent 29 of the past 30 years contemplating major lifestyle changes to combat his heart disease, this past September he finally decided to take the steps necessary to prolong his life.
Fink, now inoperable and motivated by his desire to live longer than his father who passed away in his late 50s, as well as the desire to see his grandchildren grow up, joined the Healing Hearts Program at the Scripps Center for Integrative Medicine.
"Since my late 20s I have been dealing with heart-related health issues, and last summer I finally decided it was time to do everything in my power to combat them," says Fink. "I was referred to the center by Dr. "sparkle://physicians/5512" title="Doug Triffon">Doug Triffon at Scripps Clinic, and then I met with Dr. Erminia Guarneri and her staff to discuss the program. I knew right away it was something I needed to get involved in."
Healing Hearts through education and support
The Healing Hearts Program is a three-month signature lifestyle change program designed to prevent, treat and reverse heart disease. The goal of the program is simple — provide participants with the skills and knowledge they need to tackle their individual risk factors through classes, lectures, workshops, an individualized fitness program and membership in the Shiley Sports and Fitness Center.
"Healing Hearts has been so successful because it was not only designed to help people like Bill who have suffered a cardiac event, but also for people who are taking a proactive approach to their cardiac health and are looking for care before it's too late," says Dr. Guarneri, a cardiologist and the medical director and founder of the Scripps Center for Integrative Medicine.
"The key for patients who are thinking of getting involved in the program is that they must be 100 percent ready to make a positive lifestyle change. They need to be ready to take action and stick with it. With all that Bill had been through, he was ready."
Improved physical and emotional health
With his three months now up, Fink looks back and is amazed at the progress he made in such a short time. He is also amazed by the progress he saw in his fellow participants.
"When you decide to join a program like Healing Hearts, you need to be ready to put your health first, and I am happy to report the program was a success," he says. "I lost some weight exercising, my cholesterol has significantly improved, I learned a great deal about my health and these changes allowed me to reduce the number of medications I was taking, which was very important to me."
Fink also notes positive transformations within other individuals in his program.
"There were people in my class who were in great physical shape, but emotionally they needed a lot of help," Fink said. "The program helped them work through these issues and greatly improve their psyches."
Looking toward a healthy heart
For Fink, the future is bright. As long as he maintains these lifestyle changes and continues to monitor his cardiac health, there is hope he will be able to spend many years enjoying the company of his family.
"I cannot say enough about Dr. Guarneri and the staff at the center," he says. "Because of them I feel better than I have in years. I am more productive in my business dealings, I work later, and I am not exhausted or lethargic any more. However, I know I can even feel better than this. If I continue to work at it I know there are a few more steps to go to feeling at the top of my game and that is something I am willing to do if it means being able to spend more time with the people I love."