Scripps Health Study Breaks New Ground
Research tailors drug therapy for patients with drug-coated stents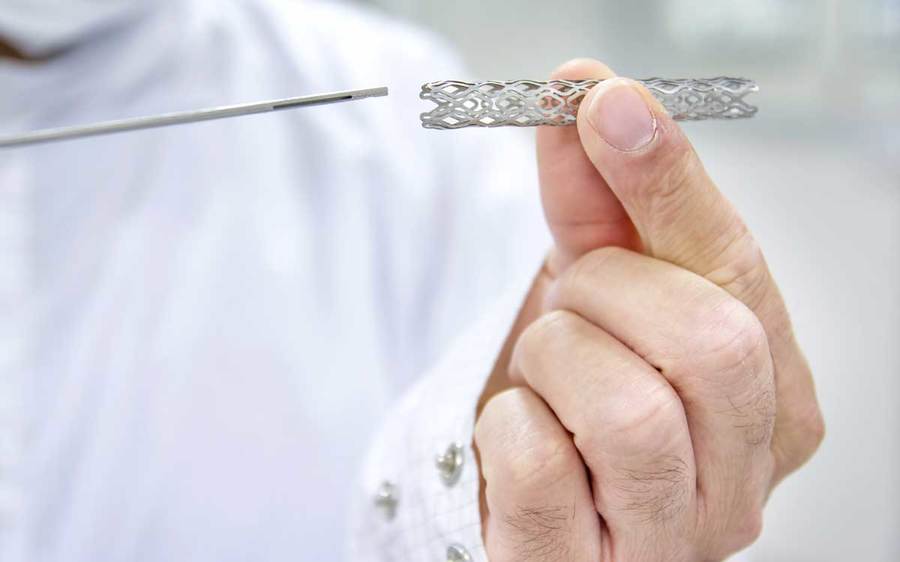 Scripps Translational Science Institute is spearheading an unprecedented international study to test a personalized drug therapy for angioplasty patients with coronary artery disease — the nation's leading cause of death for both men and women.
The GRAVITAS clinical study is designed to evaluate whether patients with drug-coated stents benefit from tailored dosages of the anti-platelet medication, clopidogrel (Plavix®).
"Not everyone responds the same way to anti-platelet medication," says Matthew Price, MD, director of the cardiac catheterization laboratory at Scripps Clinic and overall study chair and principal investigator of the GRAVITAS study. "We shouldn't treat our patients as if they do."
Clinical study will challenge one-size-fits-all approach
Every year, about 1 million Americans receive drug-coated stents to prop open clogged arteries as well as to restore and maintain blood flow to the heart. The GRAVITAS study challenges the current one-size-fits-all approach to drug therapy following placement of the device. GRAVITAS is shorthand for Gauging Responsiveness with A VerifyNow® Assay-Impact on Thrombosis And Safety.
Over the next year, physicians at approximately 60 sites across the United States and Canada will be enrolling approximately 2,200 participants into this clinical study. It is the first clinical study of its kind and size in the history of Scripps Health.
Paul Teirstein, MD, chief of cardiology and director of interventional cardiology for Scripps Clinic and Scripps Green Hospital, is a principal investigator conducting the study locally and is the first investigator to enroll a study participant in this important trial.
GRAVITAS will be conducted through the Scripps Advanced Clinical Trials, which is part of the Scripps Translational Science Institute (STSI), a collaborative program between Scripps Health and Scripps Research Institute.
"The study marks the beginning of an exciting new era for Scripps," said Eric Topol, MD, director of Scripps Translational Science Institute and a member of the trial's executive committee. "It reaffirms our commitment to finding individualized therapies that advance medicine and improve patient care. We believe this approach to clinical trials holds tremendous promise."
More targeted care in anti-platelet therapy
The drug works by blocking a receptor on the platelet, but it doesn't work the same for everyone. Recent studies indicate that up to 30 percent of patients may respond poorly to anti-platelet medication. That population may be at greater risk of a major adverse cardiac event after a physician inserts a drug-coated stent.
"This trial is a model for the future of individualized medicine," Dr. Price says. "The results could help physicians make more informed clinical decisions that improve the lives of patients taking anti-platelet therapy."