Scripps La Jolla Nurse Helps Others with Life-limiting Illnesses
Scripps Health RN and Poway resident honored for compassion & outstanding clinical skills
For more than 20 years, Lisa Breedlove, RN, has been a staunch advocate for the most fragile of patients. She has served as pillar of support for countless patients and their families and loved ones who have had to make the toughest medical decisions.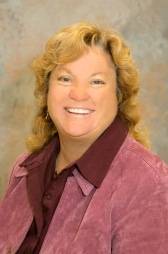 As a palliative care and end-of-life nurse, Breedlove helps patients facing life-limiting illnesses find comfort and relief from suffering by addressing their physical, emotional and spiritual needs.
It is her care and compassion that led to Breedlove being selected as the 2010 Nurse of the Year for Scripps Memorial Hospital La Jolla. The 48-year-old Poway resident was honored by her peers during a Nurse's Week celebration on May 5.
"I was overwhelmed and overjoyed to be selected as Nurse of the Year, especially at a hospital like Scripps La Jolla because we have so many excellent nurses who work here," Breedlove says.
A long-term passion for palliative care
Although her main job is a bedside nurse on the night shift in the Surgical Intensive Care Unit (SICU), she has developed a passion for palliative care over the past 10 years.
"Lisa takes unfortunate situations and provides the needed support in a life-changing event," says her supervisor, Cindi Stock, RN. "Lisa assesses each case and takes the right approach with patients and families to preserve their privacy and dignity. She presents herself as a resource to families and is always available to answer their questions."
Inspiring students to pursue a career in nursing
Breedlove was the first nurse at Scripps Memorial Hospital La Jolla to obtain her End-of-Life Nursing Education Consortium (ELNEC) certification. She teaches nursing interns and new grads end-of-life care and is part of the newly established Palliative Care Team at Scripps Memorial Hospital La Jolla.
In addition, she teaches a course at the University of San Diego on life-changing events that families face when loved ones are hospitalized.
In fact, it was during one of these recent courses at USD that one of the students, Jose Cayabyab, approached her and told her that she was his inspiration for becoming a nurse. Cayabyab's father had been gravely ill in the intensive care unit at Scripps Memorial Hospital La Jolla six years ago, and he credits Breedlove with helping him cope through that difficult time.
"I will never forget her smile and face," Cayabyab says. "It was Lisa who inspired me to pursue a career in nursing and I hope to become an ICU nurse someday so I can give back to other families, just like Lisa did for my family."
Honored for critical care excellence
Breedlove was also one of the driving forces behind Scripps Memorial Hospital La Jolla being the first hospital in San Diego to receive the Beacon Award for Critical Care Excellence.
This prestigious award is given by the American Association of Critical Care Nurses (AACN) and is specifically designed to recognize the nation's top hospital critical care units.
Breedlove's exceptional nursing skills and talent for connecting with people is not only noticed by the patients and her nursing colleagues, but also by the physicians she works with on a daily basis.
"Lisa is a very positive and caring person who goes out of her way to help not only her patients and their families, but also other nurses and staff," says Frederick Hanson, MD. "Her long-time interest in palliative and end-of-life care has been a great help to many of the patients I have cared for."
A family legacy of committed health care
Breedlove joined Scripps Memorial Hospital La Jolla right out of nursing school 24 years ago to work alongside her mother, who retired from Scripps Health after a 20-year career as a unit secretary. The youngest of seven children, Breedlove is one of five who followed their mother into the health care arena. She currently lives in Poway with her husband, Jim and her two Labradors.