Scripps Health Establishes Alliance to Advance Genomic Research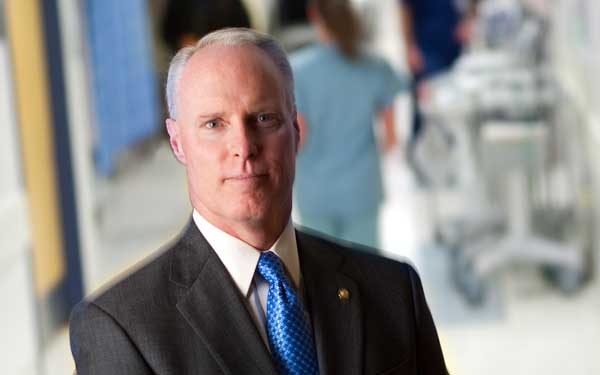 Sanofi-aventis and Scripps Genomic Medicine, a division of Scripps Health, announced today a strategic alliance to advance research and development initiatives in the field of individualized medicine.
"Our alliance with sanofi-aventis exemplifies the ideal collaboration between the pharmaceutical industry and non-profit research community," said Eric Topol, MD, chief academic officer of Scripps Health. "The partnership aims to foster an environment of open scientific exchange in genomic medicine that we hope will translate to new discoveries to benefit patients while establishing a collaborative approach to drug development."
Under the terms of the alliance, sanofi-aventis Recherche & Développement, a subsidiary of sanofi-aventis Group, will fund up to three Discovery Innovation Grants per year, which is intended to offer flexible financing for innovative research proposals from Scripps investigators. In turn, sanofi-aventis will be granted non-exclusive rights to any research tools developed through these grants, as well as preferred access to Scripps laboratory facilities for work conducted in support of sponsored research agreements and technologies or discoveries in the field of personalized medicine. Additionally, through ongoing scientific exchange and collaboration including an Annual Research Symposium jointly organized by sanofi-aventis and Scripps, sanofi-aventis will have access to Scripps research programs that can contribute to the company's priority areas.
"Our alliance with Scripps underscores sanofi-aventis' commitment to collaborating with a range of innovative partners focused on cutting-edge scientific research and development initiatives," said Marc Cluzel, MD, PhD, executive vice-president, Research & Development, sanofi-aventis.
"Personalized medicine, particularly the application of genomics, has the potential to vastly improve patient health. This partnership seeks to significantly enhance our research activities in this important field."
Founded in 1924 by philanthropist Ellen Browning Scripps, Scripps Health is a $2.2 billion, private not-for-profit community health system based in San Diego, Calif. Scripps treats a half-million patients annually through the dedication of 2,500 affiliated physicians and 13,000 employees among its five acute-care hospital campuses, home health care services, and ambulatory care network of physician offices and 19 outpatient centers and clinics. More information can be found at www.Scripps.org.
Contact: Johnny Hagerman
Phone: 858-652-5467
Email: hagerman.johnny@scrippshealth.org