Long-Awaited Results of Minimally Invasive Heart Valve Procedure to Be Released
PARTNER Trial Clinical Results Released at ACC on April 3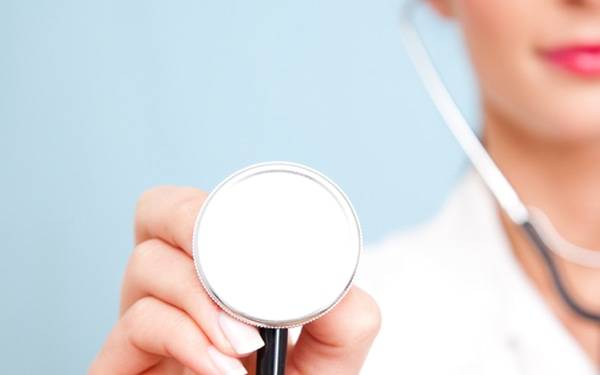 San Diego – Tiny devices and less invasive approaches are major topics being presented at this year's American College of Cardiology (ACC) 2011 Scientific Sessions/i2 Summit taking place in New Orleans, April 2 to 5. One of the most highly anticipated sessions at the conference focuses on the PARTNER (Placement of AoRtic traNscathetER valves) trial – the first of the late-breaking clinical trial sessions starting Sunday, April 3, at 9 a.m.
The data to be presented are the one-year clinical results from the portion of the PARTNER trial comparing transcatheter aortic valve replacement (tAVR) with traditional open-heart surgery in high-risk patients (also referred to as Cohort A), followed by economic data from the portion of the trial comparing tAVR with standard therapy (also referred to as Cohort B). The one-year clinical results from Cohort B were published in The New England Journal of Medicine and presented at the Transcatheter Cardiovascular Therapeutics conference last fall.
The FDA-approved PARTNER trial is currently meant for patients at high risk for conventional open-heart valve surgery. Annually, about 200,000 people in the United States need a heart valve replacement, but nearly half of them do not receive one because they're too sick to tolerate conventional open heart surgery. In the PARTNER trial, the valve is placed via a catheter inserted through an artery in the patient's leg or directly through the left ventricle of the heart via a small incision in the chest. These techniques obviate the need for a major open heart surgery.
"This procedure may represent a new treatment option for heart valve replacement that is less invasive, safer and more cost effective compared to open heart surgery," said Scripps interventional cardiologist Paul Teirstein, MD. "It can potentially improve the quality of life for hundreds of thousands of heart patients suffering with severe aortic stenosis."
One individual who is showing great promise of benefitting from the PARTNER trial is Ruth Bradshaw, an 87-year-old retired elementary school teacher. Bradshaw was diagnosed with a serious aortic valve problem several years ago. With increasing shortness of breath and multiple fainting episodes, the El Cajon resident was in dire need of valve replacement surgery. Her health history combined with her age made traditional open heart surgery significantly more risky.
Dr. Teirstein and cardiothoracic surgeon Scot Brewster, MD, performed Bradshaw's percutaneous heart valve replacement on March 15 at Scripps Green Hospital. Using advanced imaging techniques and only small incisions, the physicians guided a small, collapsible heart valve up to Bradshaw's heart through an artery in her leg. The procedure is similar to what is used routinely to open and reinforce coronary blood vessels.
Within 48 hours, she was walking around, eating solid food, and feeling "pretty good." She was discharged from the hospital just three days after her procedure.
Now on a speedy road to recovery, Bradshaw is busy making lunch date plans with her friends, and intends on returning to her Jazzercise classes and playing golf again within the next couple of weeks.
Media Contact: Lisa Ohmstede
Phone: 858-626-7142
Email: ohmstede.lisa@scrippshealth.org
Editor's Note: Please contact Lisa Ohmstede for complete b-roll footage and sound bites. Available video includes surgical footage; procedure animation; pre- and post-surgical interview footage with the patient, Ruth Bradshaw; and interview footage with Paul Teirstein, MD, Scripps Health.
Learn more about Scripps Health, a nonprofit integrated health system in San Diego, Calif.