Two San Diego Research Groups Named to Stand Up To Cancer Dream Team
Team to pioneer personalized medicine approach to treating melanoma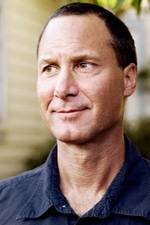 La Jolla, Calif. – Two groups of San Diego researchers — one from Sanford-Burnham Medical Research Institute and the other a collaboration between Scripps Health and The Scripps Research Institute — were named today as part of a new "dream team" to find innovative new ways to fight melanoma using a personalized medicine approach.
The dream team researchers will receive three years of funding from Stand Up To Cancer and the Melanoma Research Alliance. The newly funded project, which will receive a grant of $6 million, will not only explore a personalized medicine approach to treating metastatic melanoma, but may also lay the groundwork for fighting many other tumor and disease types.
"This is a test case to determine whether personalized medicine can become a reality. It's our hope to be able to treat a patient with melanoma based on that person's own molecular profile — an approach that's likely to be more effective and have fewer side effects than current treatments," said Kristiina Vuori, MD, PhD, Sanford-Burnham's president and director of the Institute's National Cancer Institute-designated Cancer Center, who is leading one of the San Diego groups. "Most importantly, our approach may represent improved survival to this patient group that currently has limited treatment options."
Nicholas Schork, PhD, professor at Scripps Research, director of research at Scripps Health's Scripps Genomic Medicine, and director of bioinformatics and biostatistics at Scripps Translational Science Institute (STSI), shares the excitement about the project's potential. "This is big," he said. "Our group — which I will lead with investigator Ali Torkamani — will focus on developing quantitative methods to determine what information from a tumor matters for drug selection. How do you translate, say, the expression levels of 20,000 genes into insight into the best drug to use?"
Approximately half of all patients with metastatic melanoma have a cancer-causing mutation in a gene called BRAF, while the other half of patients have the normal, mutation-free version of the gene, known as BRAFwt. This Dream Team will be developing new treatments for patients with BRAFwt melanoma.
To do this, team members will compare BRAFwt and BRAF-mutant cells at the molecular level. Then, Vuori's group at Sanford-Burnham will compare their sensitivities to a carefully selected collection of chemical compounds that are already in the pharmaceutical pipeline—compounds that have the potential to become new melanoma medicines in a relatively short period of time. Schork, Torkamani, and colleagues will use statistical methods to match anomalies in tumors with individual drugs' effectiveness against them.
All this information will inform clinical trials that will determine whether this personalized approach significantly improves clinical outcome for patients with melanoma. According to the National Cancer Institute, one in 51 men and women will be diagnosed with melanoma of the skin during their lifetime. One person dies from melanoma every hour in the United States.
The new Dream Team — Stand Up To Cancer's sixth Dream Team, the first to target melanoma, and the first to partner with another foundation, the Melanoma Research Alliance — is led by researchers at the Translational Genomics Research Institute in Phoenix, Arizona, and the Barbara Ann Karmanos Cancer Institute in Detroit, Michigan. In addition to Sanford-Burnham, Scripps Research, and Scripps Health, the team also includes members from the Mayo Clinic, Memorial Sloan-Kettering Cancer Center, Michigan State University College of Human Medicine, Van Andel Research Institute and The Biodesign Institute at Arizona State University.
Team advocates include Mark Gorman, J.D., National Coalition for Cancer Survivorship; Derrick Hall, president of Arizona Diamondback MLB League; Connie Mack, U.S. Senator, Ret.; and Jane Perlmutter, Ph.D., Gemini Group. Stand Up to Cancer's scientific partner is the American Association for Cancer Research.
Learn more about Scripps Health, a nonprofit integrated health system based in San Diego, Calif.