Proton Therapy Preserves Quality of Life for Prostate Cancer Patients
Note to Patients: The following news is posted for archival purposes only. Scripps is no longer accepting new patients for proton therapy.
New study presented at American Society for Radiation Oncology conference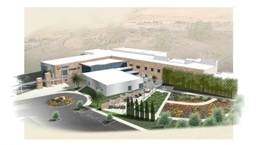 A study released this week has found that proton beam therapy preserves quality of life, specifically urinary and bowel function, in men treated with this highly targeted form of radiation treatment for prostate cancer.
The study was co-authored by Carl J. Rossi Jr., MD, medical director of the Scripps Proton Therapy Center in San Diego. It was presented earlier this week in a poster session at the 54th Annual Meeting of the American Society for Radiation Oncology. The study was led by Andrew K. Lee, MD, MPH, associate professor at the University of Texas MD Anderson Cancer Center's Department of Radiation Oncology.
More than 1,000 patients involved
The multi-institutional study involved more than 1,000 patients treated with proton therapy for various stages of prostate cancer. The men had received proton therapy, with or without hormone therapy, at one of five proton treatment facilities in the United States. Prostate cancer patients in the study were anywhere from one year to more than 10 years removed from their last treatment.
Study investigators used the Expanded Prostate Cancer Index Composite (EPIC) survey, a comprehensive and validated tool designed to assess a patient's health-related quality of life after prostate cancer treatment. The survey uses a scoring system of one to 100 in several quality of life areas. Higher scores correlate with better function and quality of life. Self-reporting was independently conducted by patients and was unaided by their respective treating institutions.
The cohort of prostate cancer patients was compared to a cohort of 112 healthy men, none of whom had prostate cancer. The median age of those with prostate cancer and those without the disease was 65 and 64.8 years old, respectively.
High quality of life for patients receiving proton therapy
In the post-treatment analysis, Dr. Lee, Dr. Rossi and colleagues found that men with prostate cancer treated with proton therapy reported excellent urinary and bowel summary scores, 89.8 and 92.7, respectively. Healthy men whom had never received radiation therapy reported essentially identical urinary and bowel summary scores (89.5 and 92.4, respectively), demonstrating that proton beam radiation therapy of prostate cancer did not cause a significant increase in urinary or bowel issues compared to untreated patients.
Other contributing authors on the multi-institutional study include Lawrence Levy, Dr. Seungtaek Choi and Dr. Quynh Nguyen, all from MD Anderson; Dr. David Bush and Dr. Jerry Slater of Loma Linda University Medical Center; Dr. Nancy Mendenhall of the University of Florida Proton Therapy Institute; Dr. Sameer Keole of Radiation Medicine Associates; and Dr. Anthony Zietman of Massachusetts General Hospital.
The Scripps Proton Therapy Center will be San Diego County's first facility to offer advanced proton therapy to cancer patients – and just the second such facility west of the Rockies – when it opens in summer 2013. The facility is being developed by Advanced Particle Therapy, LLC of San Diego and will be operated by Scripps Health and Scripps Clinic Medical Group.
Scripps provides comprehensive care at its five hospital campuses and its various outpatient facilities. With more than 300 affiliated physicians, Scripps Cancer Care seeks to provide the best possible treatment and cutting-edge research trials for patients by coordinating medical expertise in the areas of clinical cancer care, community outreach and clinical, translational and basic research.
Learn more about Scripps Health, a nonprofit integreated health system in San Diego, Calif.