After Beating Cancer, Scripps Patient Passes 'Toughest Test'
Rehabilitation program helps restore confidence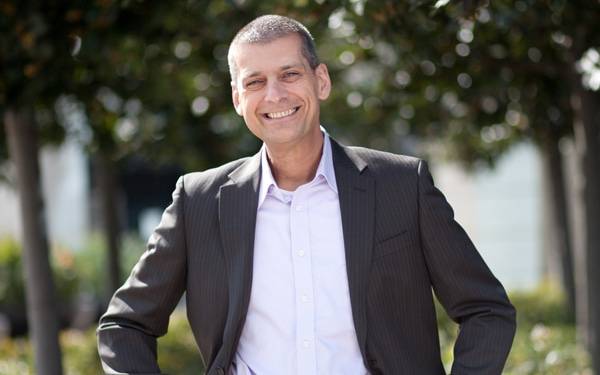 Last spring, Sven Jensen got the news nobody wants to receive.
Doctors diagnosed a fast-growing malignant tumor at the base of his tongue, which had spread to his neck. Jensen underwent three major surgeries, six rounds of chemotherapy and 35 radiation treatments – all within two months.
But when the aggressive treatments concluded and Jensen was found cancer free, his hardest work was just beginning.
The steps required to save his life led to a new set of health issues: inability to swallow, strained voice, pain, depression and fatigue. "I was at rock bottom, unable to work or care for myself," the Carlsbad resident said. "This was my toughest test."
The cancer and various forms of treatment left the base of Jensen's tongue scarred and rigid. His swallowing muscles became too stiff and weak to push food through his throat, or to keep liquids or saliva from going down his airway.
No longer able to swallow, Jensen was forced to use a feeding tube and carry around a bowl to catch his expelled saliva.
Scripps head and neck surgeon Moses Salgado, MD, referred Jensen for specialized care at the Voice and Swallowing Center at Scripps Memorial Hospital La Jolla. Jensen arrived weak, but hopeful.
Scripps speech pathologist Liza Blumenfeld ensured Jensen's full support. She connected him with professional help for depression and reliance on pain medications and devised a specialized treatment plan to rebuild tongue strength and flexibility.
In one exercise, Jensen repeatedly squeezed a soft bulb between his tongue and roof of mouth. In another, Blumenfeld held the tip of Jensen's tongue while he intermittently pulled it back.
She also used high-strength electrical stimulation to "jump start" a muscle contraction deep in the neck, which triggers a swallowing response. Within several days, Jensen could swallow his saliva. Meanwhile, voice exercises improved his vocal cord flexibility. Gradual gains bred confidence.
Two weeks into his therapy, Jensen's feeding tube was gone, replaced with nutritional shakes. A month later, he was able to eat his favorite solid food, Thai tofu curry.
Today, Jensen remains cancer free and his ability to swallow and talk has been restored. He is back to full-time work and enjoying quality time with his wife and three children. He also visits regularly with current patients, offering the moral support he found so important in his own recovery.
Jensen, Dr. Salgado and Blumenfeld will be honored during pregame ceremonies April 28 at Petco Park. Scripps has been the official health care provider to the Padres since 1981. To find a Scripps physician, call 1-800-SCRIPPS.