How volunteering can lead to a healthier, happier life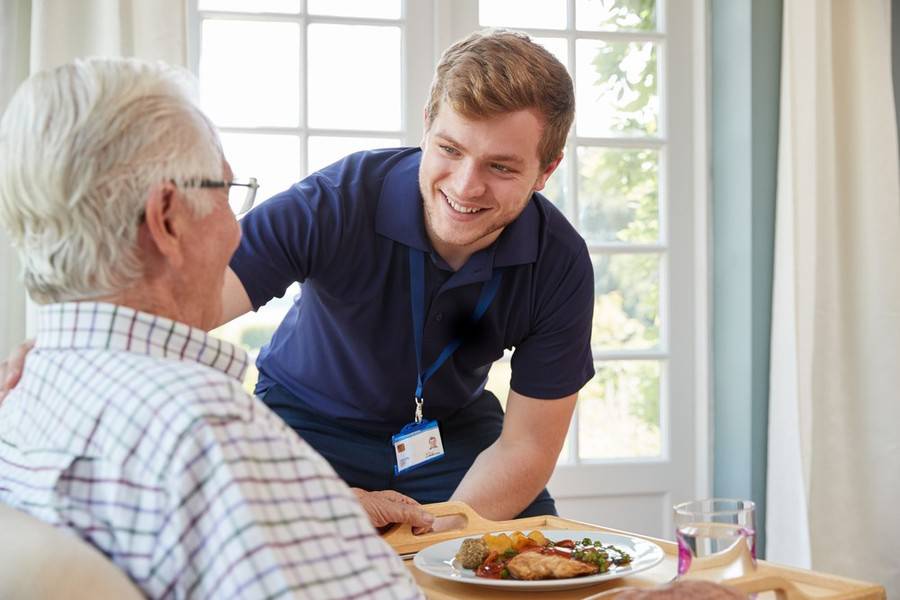 How volunteering can lead to a healthier, happier life
If you give your time and expertise to a good cause — or have considered it — know that you may be helping yourself while helping others. There is a growing body of research that indicates volunteering is good for mental and physical health.
Research shows individuals who regularly perform meaningful work for a good cause without any expectation of compensation experience more significant health benefits than those who are more isolated and do not volunteer. Older volunteers (those 60 or older) appear to reap the greatest rewards from volunteering as studies show lower mortality rates, lower rates of depression, fewer physical limitations and higher levels of well-being, according to the Corporation for National & Community Services.
For many older adults, volunteering provides a sense of purpose, especially after they've experienced a major life change, such as retirement, change in parental responsibilities or the loss of a spouse.
While every volunteer is different, research suggests there is a "volunteering threshold" for older volunteers to experience significant health benefits. Their level of commitment to their volunteer work needs to be considerable, on average, one or two hours a week, according to the Corporation for National & Community Services.
Age aside, volunteers in general report greater life satisfaction and better physical health than do non-volunteers. In fact, those who volunteer at an earlier stage are less likely to suffer from ill health later in life.
Ordinary people, extraordinary rewards
"I get a lot out of volunteering," says Anser Abbas, who volunteers in the emergency department at Scripps Memorial Hospital La Jolla. "What I value most is being able to come in each week and making a difference for someone."
His volunteer duties include assisting patients by bringing them blankets, food and water, and helping them to the restroom or to their cars after they have been discharged. He also helps the emergency room staff by comforting patients, stocking supplies, responding to call lights and picking up and delivering items throughout the campus.
Abbas' volunteer work brings him in contact with people who are often in distress. While others might presume such work could lead to sadness, he says he enjoys forming bonds with patients and their loved ones during a time when they need a lot of support.
"There's a lot of worry and anxiety that comes with a stay in the emergency room, so even simple actions like asking if I can bring them anything or talking to patients while they wait can have a real positive effect," he says.
If you've ever had an interest in volunteering, there are endless ways to experience the "helper's high." Good deeds take many forms, such as:
Lending a helping hand to a friend or neighbor
Caring for pets at an animal shelter
Helping at a hospital
Serving food to the homeless
Being a tutor or teaching a child to read
Hosting a foreign exchange student
Donating money or needed goods to your favorite cause or charity
There are as many ways to contribute as there are organizations in need of volunteer assistance. The most rewarding experiences are those that fit well with a volunteer's personality, strengths and interests.
Who can volunteer at Scripps?
Scripps offers volunteer opportunities in a variety of areas and offers training programs and continuing education to help volunteers remain efficient and effective.
Scripps volunteers include students, homemakers, part-time workers, retirees and seniors. Volunteers have unique opportunities to enhance the patient experience by volunteering in the emergency department, intensive care unit, nursing units, recovery rooms, gift shop, waiting rooms, information desk and much more!
If you are interested in volunteer opportunities at Scripps, contact the Scripps Health facility nearest you or visit our volunteer page.