Scripps Encinitas Heart Attack Survivor Says Goodbye to Dad and Hello to Life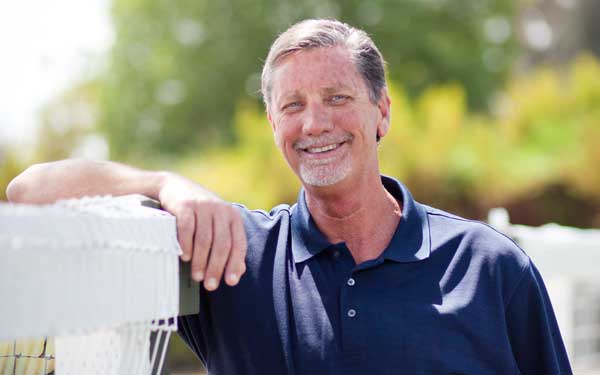 Cory Crommett is passionate about getting his community involved in Scripps Memorial Hospital Encinitas. The Olivenhain resident credits the hospital for both saving his life and for helping him say goodbye to his father, who passed away from lymphoma in February 2012.
"I am so thankful that my dad's physicians, Ron MacCormick, MD, and Scott Eisman, MD, were truthful with me about his condition," says Cory. "Because of their compassion and honesty, I was able to hold my dad in my arms as he drew his last breath."
A few months later, Cory found himself whisked to the emergency room at Scripps Encinitas for a suspected heart attack. After an angiogram found that a small artery was completely blocked, the 54-year-old retired industrial contractor received a stent immediately. The entire process took about 90 minutes.
"It was amazing, I woke up hungry" he laughs. With the support of his wife, Karen, Cory lost 70 pounds in four months after his heart attack, and continues to maintain good health.
Cory is a member of the Scripps Encinitas Memorial Hospital Community Advisory Board and also hosts events with Karen to support the Campaign for Scripps Encinitas. His firsthand experiences with Scripps have fueled his commitment.
"I am truly grateful to Scripps Encinitas for getting me to the other side of the rainbow," says Cory. "I will continue to contribute however I can to this wonderful place. It is part of the Crommett DNA to give back, and I can think of no better organization to support than Scripps Encinitas."