News Wrap: Track Legend Steve Scott Reveals Cancer & Proton Therapy
Note to Patients: The following news is posted for archival purposes only. Scripps is no longer accepting new patients for proton therapy.
Proton therapy at Scripps enables Scott to continue coaching duties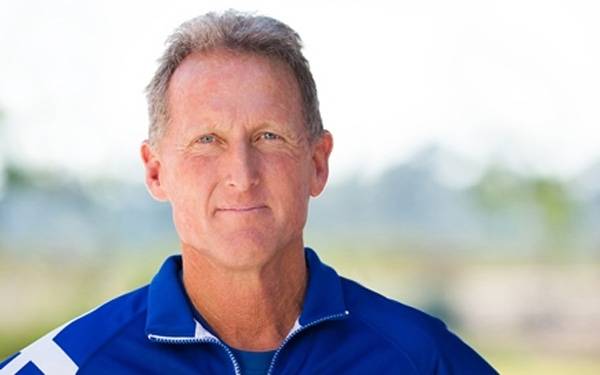 News media outlets across the country have reported on Steve Scott's Oct. 18 announcement that he is currently undergoing prostate cancer treatments at Scripps Proton Therapy Center. The legendary mile distance runner and USA Track and Field Hall of Famer chose highly accurate proton therapy because of its ability to preserve healthy tissue and organs. This precision reduces the likelihood of treatment-related side effects and secondary cancers.
Scott has been able to coach cross country at California State University, San Marcos throughout his treatments, which will conclude at the end of October.
Visit the Los Angeles Times to read Track Star Goes Public with Cancer.
Visit ESPN to view Steve Scott Fighting Prostate Cancer.
The NBC-TV San Diego video is not available at this time.
Visit CBS-8 TV to view Former Miler Steve Scott Battling Prostate Cancer.
The Washington Post article: Former Miler Scott Being Treated for Prostate Cancer, is not available at this time.
The NBC Sports article: Steve Scott Reveals Proton Cancer, is not available at this time.
The U-T San Diego article: Scott Fighting Cancer with Proton Therapy, is not available at this time.