Scripps Mercy Hospital Recognizes Legendary Community Fundraiser
Dan Mulvihill continues to support Scripps Mercy through philanthropy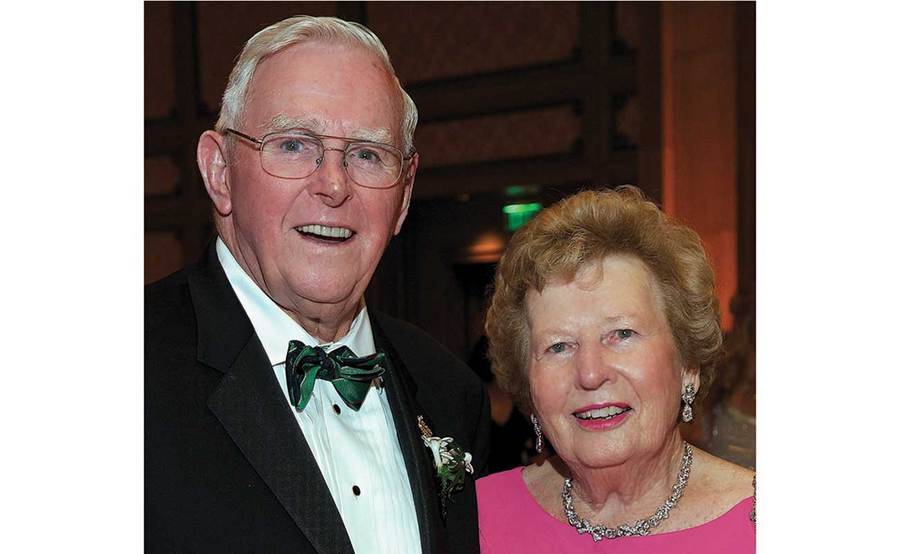 Dan Mulvihill's history of philanthropy to support Scripps Mercy Hospital began more than 40 years ago, when he joined a committee to oversee construction of a new medical office building across from the hospital. Since then, Dan and his wife Mary have led the way in raising more than $120 million for the hospital.
Dan and Mary established the Mercy Hospital Foundation in 1985, and he served as the first chairman of the hospital's new fundraising board. A year later, the Mulvihills founded Mercy 1000, a fundraising campaign where they recruited friends and colleagues to donate $1,000 annually to support the hospital's most pressing needs. Mercy 1000 has supported projects such as a new ICU and emergency department equipment, renovations to surgical rooms, a new electronic medical record system and much more.
"I had no idea when I first met Sister Joanne that I was making such a big commitment," says Dan. "But she asked and I just couldn't help but say 'yes, Sister!'"
In addition to his work with Scripps Mercy, Dan also has served on the Scripps Health Board of Trustees and as a board member for the former Scripps Foundation for Medicine and Science.
"As I look back on our efforts with Scripps Mercy, it is mind boggling to think we have been able to raise so much money for such good causes. Scripps Mercy puts the money where it is needed and we know that is why so many people have been so willing to step up and help out. We want to thank every donor."
Join Dan and Mary Mulvihill and the many members of Mercy 1000 in continuing the good work at Scripps Mercy.