Scripps Revs Up for 2016 Auto Show
Scripps to offer free screenings and giveaways Dec. 31 to Jan. 3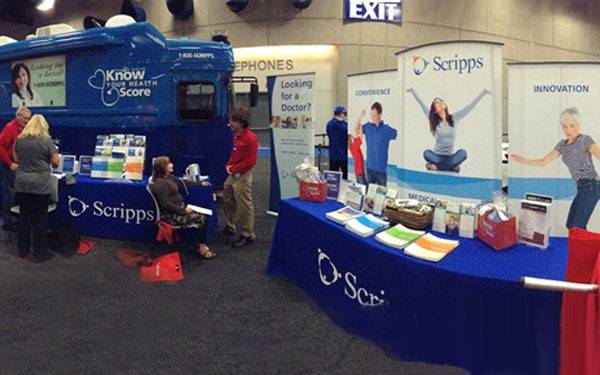 Scripps Health will help give consumers a healthy start to the new year at the 2016 San Diego International Auto Show, Dec. 31 to Jan. 3 at the San Diego Convention Center.
Scripps will be easy to find even amid a sea of model cars in the spacious showroom. Just look for the Scripps Mobile Medical Unit, a 40-foot-long, blue bus coach. Scripps will staff the mobile unit daily from 10 a.m. to 6 p.m. during the four-day event.
A sponsor of the annual car show for the ninth consecutive year, Scripps will again offer free screenings and giveaways. Scripps staff will provide information on healthy eating as well as how to obtain health care through Covered California. Open enrollment for Covered California runs through Jan. 31.
This year, Scripps is partnering with the American Red Cross of San Diego/Imperial Counties and supporting the blood drive the nonprofit organization has scheduled for Saturday, Jan. 2 next to the Scripps Mobile Medical Unit. Blood donations tend to run low during the winter but the need remains high at hospitals, where adequate blood supplies are required to help save the lives of accident and trauma victims and to treat other patients.
Auto Show visitors who stop at the Scripps booth will be eligible for a drawing to win a Fitbit wireless activity and sleep tracker as well as a fitness-ready hula hoop. While learning about healthy foods, visitors can taste some supercharged cuisine prepared by healthy cooking expert Chef Palma Bellinghieri.
Learn more about Scripps Health, a nonprofit integrated health system in San Diego, Calif.