Grateful Family Thanks Scripps for Giving Them a Second Chance
To celebrate National Nurses Week, Susan Taylor recounts one family's heroic story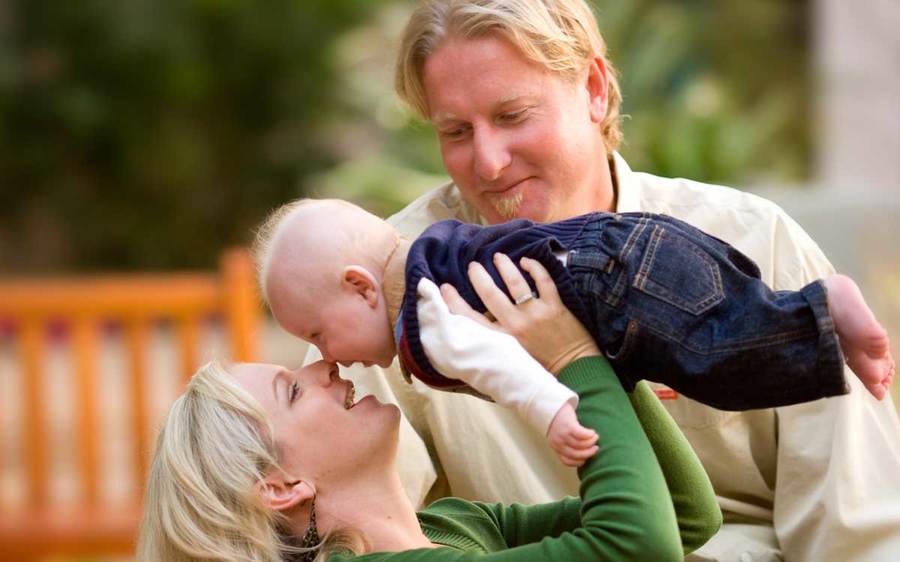 Miranda and Bryce Klassen looked forward to the birth of their first child. But as she went into labor, Miranda sensed something was wrong. Her life and her baby's life were suddenly at risk.
The medical team at Scripps Memorial Hospital Encinitas assessed her rapidly deteriorating condition and rushed her directly into the operating room.
"Miranda had suffered an amniotic fluid embolism, a very rare pregnancy complication," says Susan Taylor, executive director of external affairs at Scripps. "It took a team of more than 50 doctors, nurses and staff to save her and her son."
A fresh start for a young family
Each April, around their son Van's birthday, the Klassens visit Scripps Encinitas to thank the medical team who changed their lives. Not only did the doctors give Miranda a second chance, but her nurses gave Miranda the courage to get back on her feet.
Her husband Bryce was so inspired by the nursing care that he left his job as a painting contractor and went back to school to become a nurse. Today, Bryce is an ICU nurse, working with the team who saved his wife and son.
Honor your favorite nurse
Nurses are the unsung heroes of health care. At Scripps Health, more than 4,300 nurses care for the 700,000 patients we see every year.
"They work long hours. They're the calm, reassuring voice for patients and their families. They are at the heart of patient care at Scripps," Susan says.
If you have a story to share, visit Scripps.org/Honor. It only takes 60 seconds and can have a meaningful impact on the nurse who changed your life.
You can also make a donation in his or her name, which has an even broader impact — supporting programs and services at Scripps. Your gift may help fund continuing education for our nursing team, new technologies to help them care for patients, clinical research studies, patient support services or community health and education programs.
Act now in time for Nurses Week, May 6 – 12
Make a $250 donation to Scripps Health Foundation and your favorite nurse will be added to our Virtual Honor Roll and receive an "I'm Honored" lapel pin they can wear proudly.