Keep Your Kids Safe in the Water
7 safety tips for water babies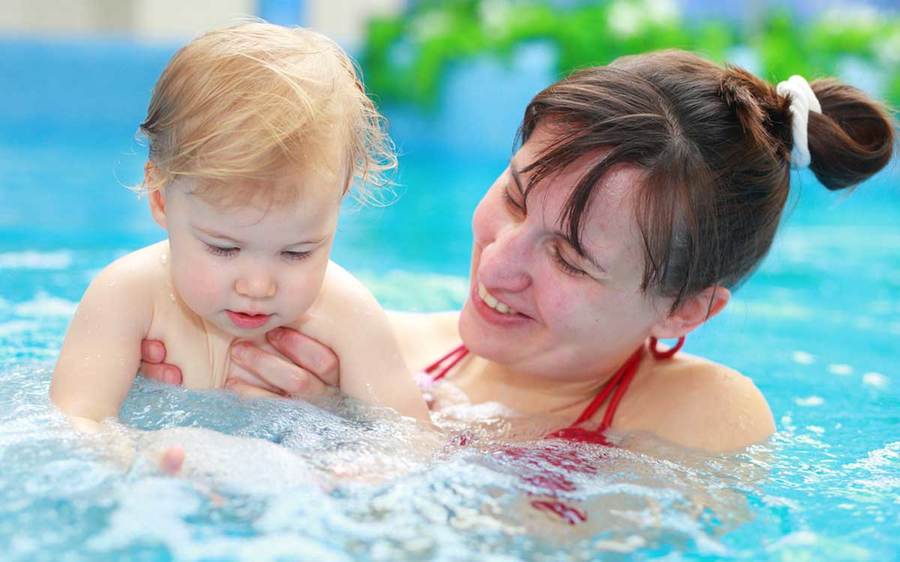 The weather is heating up, and summer activities are around the corner. Let your children have fun in the sun and stay safe with these simple tips for water safety.
1. Never leave children alone in or near the pool.
Close supervision by a responsible adult is the best way to prevent drowning in children.
2. Check your pool fencing or pool cover if you have one.
Most young children who drown in pools wander out of the house and fall into the pool. Install a fence at least 4 feet high around all four sides of the pool to completely separate the pool from the house and play area of the yard. Use gates that self-close and self-latch, with latches higher than your children's reach.
3. Install a pool safety cover.
A pool safety cover that meets the standards of the American Society for Testing and Materials (ASTM) may add to the protection of your children, but should not be used in place of the fence between your house and the pool.
4. Review pool rules.
Go over the rules for how and when to use the pool with your children and review them again whenever there are guests (children and adults) using the pool. The basic pool rules are:
No diving head first into the shallow sections of the pool.
No swimming alone.
No running, pushing or shoving.
Get CPR certified.
To learn CPR properly, take an accredited first-aid training course, including CPR, especially if you own a pool.
5. Have a lifeguard.
If you are planning any pool parties, make sure there is a designated adult at all times who is in charge of acting as the lifeguard. Adults can take turns. Have a special big or colorful hat for the designated lifeguard to wear so everyone can clearly identify who is the acting lifeguard.
6. Don't use floaties.
Floaties or other air-filled swimming aids are not recommended because they may serve as a crutch to make adults and young children think they are safe. Life jackets may be a safer choice for your family.
7. Practice touch supervision.
Whenever children under 5 are in or around the pool, an adult should be within an arm's length of the youngster at all times — practicing the concept of touch supervision.
This Scripps Health and Wellness information was provided by Scripps Coastal Medical Center Pediatrics in Encinitas.