Special Enrollment Period Extended for Covered California due to COVID-19
Health insurance application period extended through 2020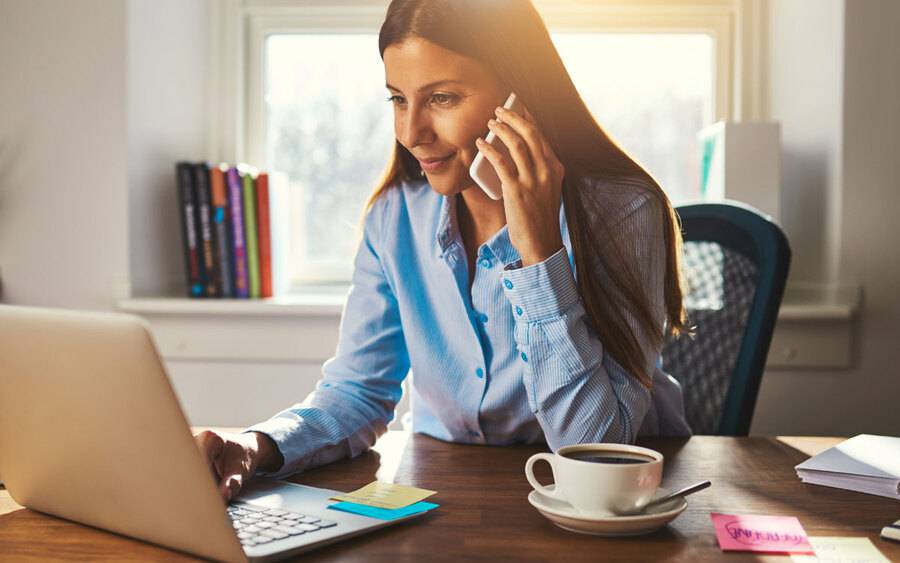 Health insurance application period extended through 2020
Due to the COVID-19 national emergency, you can still apply for health insurance coverage through Covered California, the state health insurance exchange, if you are uninsured and eligible.
Covered California recently extended the special enrollment period from Aug. 31 to Dec. 31. People who lose their job or income during the pandemic and recession could be eligible to sign up for coverage.
"We want to get as many people covered as possible to ensure they have access to the health care they need," said Peter V. Lee, executive director of Covered California. "Having more people insured is the right thing to do, and this action builds on our efforts to leave no one behind in California."
New state subsidies in 2020 were implemented to help with costs. Since taking effect in 2014, Covered California has helped to reduce the number of uninsured Californians.
It's important to learn more about your options, including physician network, prices, benefits and financial assistance available. Take the time to carefully review all of the options presented through Covered California.
To help guide you in this process, we've answered some of the most commonly asked Covered California questions.
Q: Who can enroll in Covered California?
A: Covered California was designed for state residents who are US citizens or legal US residents, and do not have access to health insurance through a private company, their workplace, a family member's employer, or a government program, such as Medicare or Medi-Cal. If you aren't covered through one of these options, you can buy health insurance through Covered California.
Q. What is a special-enrollment period?
A: A special-enrollment period is also known as a qualifying event, such as loss of insurance coverage, marriage or birth of a baby or adoption of a child. When an individual experiences a qualifying event, they are able to sign up for health insurance outside of the open enrollment period. California has designated the coronavirus pandemic as a qualifying event.
Q: What health plans are available?
A: Throughout California, you have a choice of buying insurance from at least two but as many as six private insurance companies, depending on where you live. 
In San Diego County, Scripps accepts many health plans available directly through health insurance brokers and Covered California. Scripps Clinic and Scripps Coastal Medical Center doctors are in-network providers on the Health Net HMO CommunityCare, Blue Shield HMO Trio and Blue Shield PPO health insurance plans that Covered California offers. Not all providers are in all networks.
Health insurance plans are sold in four primary levels of coverage: Bronze, Silver, Gold and Platinum. Plans vary. You have the option to pay more for your monthly premium and less when you use care or pay less for your monthly premium and more when you use care. In addition to these metal-tiered plans, a minimum coverage plan is available to people younger than 30.
Q: What if I can't afford the health insurance premiums or other costs?
A: Sliding-scale financial assistance is available if you cannot afford to pay the full cost of your premiums. Depending on your income and household size, you may qualify for government subsidies to help keep your out-of-pocket expenses down, including copayments, or tax credits to help reduce your monthly premiums if you cannot afford to pay for your full costs.
California has expanded subsidies for households with income between 400 and 600 percent of the federal poverty level, or up to $74,940 for an individual and up to $154,500 for a family of four. This is expected to help many middle-income families, including small-business owners and the self-employed, who previously did not qualify for financial help because their incomes exceeded federal limits.
Californians with limited incomes may be eligible for Medi-Cal.
Q: What will my Covered California health insurance cover?
A: The Affordable Care Act requires that all newly purchased insurance plans, including those on Covered California, cover what is known as essential health benefits: doctor visits, hospitalization, emergency care, maternity care, pediatric care (including dental and visual coverage), preventive and wellness services and chronic disease management, rehabilitative services, mental health and prescriptions.
Insurance companies cannot deny access or charge higher premiums if you have a pre-existing health condition or you become ill.
Dental and vision coverage for adults are offered separately from health insurance plans.
Q: Should I be concerned about rising premiums?
A: Premium increases in California have been generally lower than in other states due largely to greater participation by health insurance companies in Covered California, which has made the marketplace more competitive. Eleven insurance companies currently participate in the marketplace. Premium increases were projected to be under 1 percent for 2020, the lowest increase since the program started, and much lower than the five-year average increase of 7.9 percent.
Covered California officials strongly encourage consumers to shop around to find a plan that best suits them and their interest in a particular health care provider, the cost of premiums and the cost of out-of-pocket expenses related to care, such as deductibles.
Q: Where can I get help enrolling in Covered California?
A: You may enroll for health coverage through Covered California online, by phone or in person with free assistance from a certified enroller. Covered California's website provides links to certified counselors and insurance brokers trained in Covered California insurance plans as well as county offices where you can go for help. Visit the Covered California website: www.coveredca.com or call (800) 300-1506.