Scripps Hospice Nurse Receives Award
Maire Orlando, RN, honored with CBS Radio CARE Award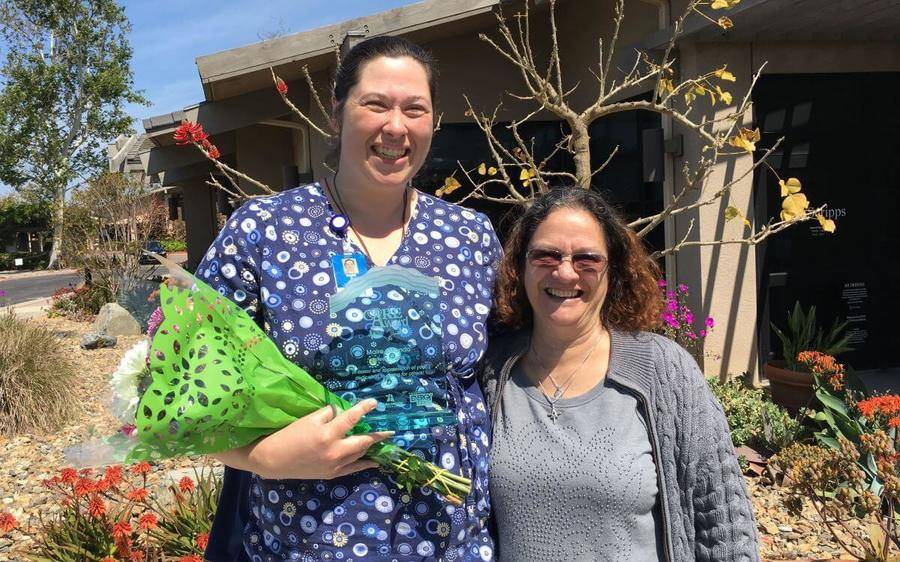 Maire Orlando, RN, honored with CBS Radio CARE Award
Maire Orlando, registered nurse case manager at Scripps Hospice, has been named the winner of the April CARE award given by a local CBS Radio station program that recognizes outstanding nurses.
Representatives from KYXY 96.5 and Energy 103.7 and award sponsor Azuza Pacific University surprised Orlando with the award.
Orlando was nominated by Rosemary Adams of Santee, whose husband, Kevin Adams, recently passed away.
Rosemary Adams said Orlando provided exceptional care to her husband and patiently explained his care and treatment to his family. She said Adams showed "that providing care to the sick includes genuine caring."