Scripps Heart Attack Survivor Helps Women Get Heart Smart
B-Verde urges women to learn more about their heart health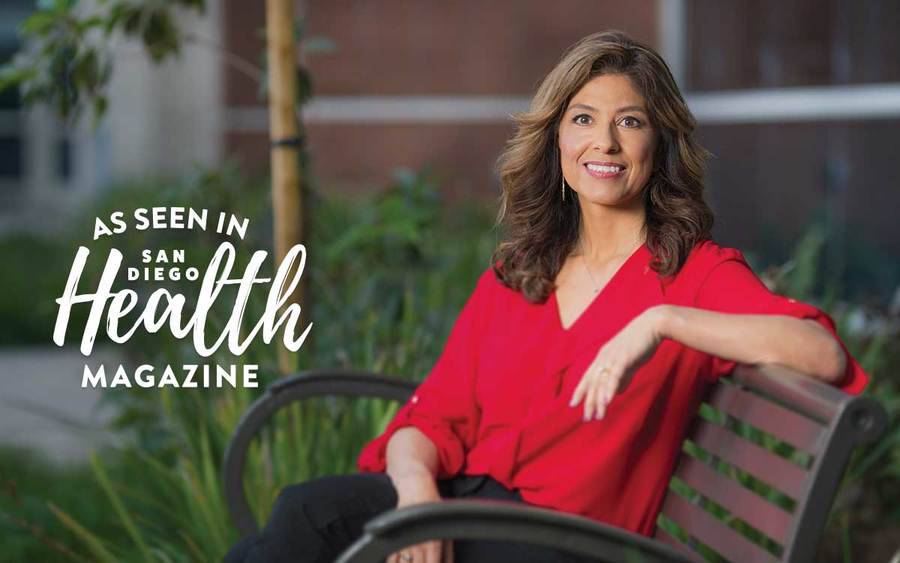 B-Verde urges women to learn more about their heart health
Listen up ladies: It's a common misconception that heart disease is a men's issue. In fact, it kills nearly twice as many women as all forms of cancer combined. Still, many women don't think about their heart health. That needs to change.
Sometimes women don't know they're having a heart attack. Aside from chest pain or a cold sweat, their symptoms aren't the same as those typically seen in men. Women tend to have subtler symptoms. Just ask Bertha "B" Verde, age 54.
Three years ago, Verde was at home after finishing a boot camp-style workout when she felt a strange sensation in her chest. At first she thought it was a coronary vasospasm, a condition she'd been diagnosed with many years earlier that causes the coronary artery to suddenly constrict. It's most often associated with migraines, but the pain spread to her neck, and then into her teeth. It turned out to be a heart attack. 
"It wasn't a sudden chest pain like you hear about with heart attacks. It came on very gradually," Verde says. 
"Heart disease and heart attacks often go undiagnosed and unrecognized in women, in part because classic risk factors aren't always present, and women actually can experience very different heart attack symptoms — neck or jaw pain or fullness, and back pain — from those experienced by men," says Scripps Women's Heart Center cardiologist Poulina Uddin, MD. 
Verde urges other women to learn more about their heart health before it's too late. "When the doctor told me I'd had a heart attack, I was in shock," she recalls. "My biggest fear was going to sleep, because I was afraid I wouldn't wake up. It was very scary."
"I tell women who have never been checked for heart disease risk to go to the doctor and get a baseline, versus waiting until there is a problem, because then it can be too late," she says. "You never know. If it could happen to me, it could happen to anyone."
Heart attack symptoms in women
Many heart attack symptoms in women are easily mistaken for a common ailment and can sometimes appear up to a month before the attack itself. They include:
Fatigue or weakness
Unusual tiredness
Pressure or tightness in the center of the chest
Sudden dizziness
Shortness of breath
Pain that spreads to the upper body, neck, or jaw
Unusual sweating, nausea, or vomiting
Problems sleeping
This content appeared in San Diego Health, a publication in partnership between Scripps and San Diego Magazine that celebrates the healthy spirit of San Diego.