Advisory Board Names Scripps a National Workplace of the Year
Scripps also wins Workforce Transformation Award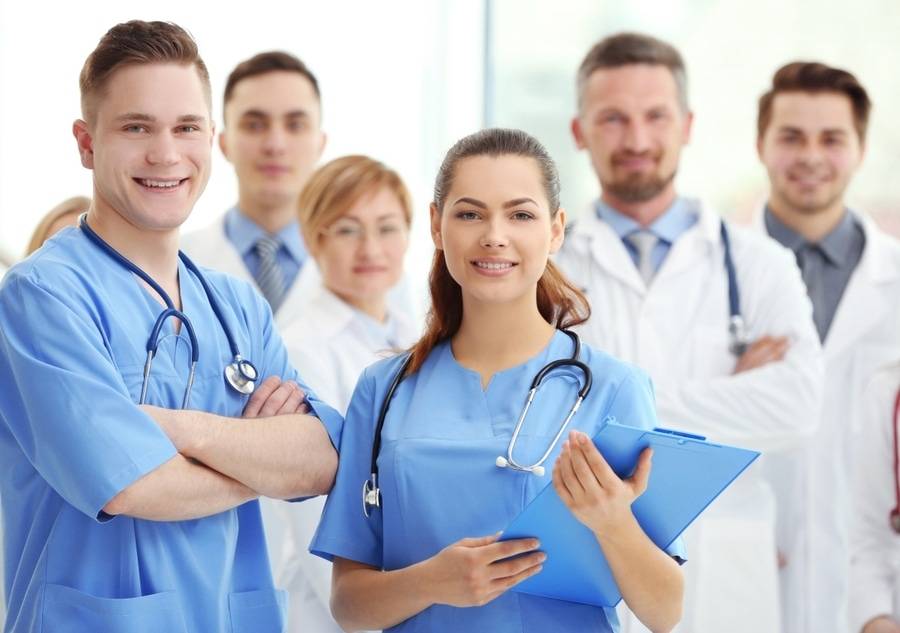 Scripps also wins Workforce Transformation Award
Scripps Health has been named an Advisory Board 2018 Workplace of the Year for the second consecutive year. The annual award, presented Thursday to 20 hospitals and health systems during Advisory Board's 2018 National Summit in Chicago, recognizes outstanding levels of employee engagement. Scripps was the only organization in San Diego County to win this award.
"We are honored to be included on this elite list that recognizes the incredible dedication, loyalty and commitment of our staff, whose engagement is an essential factor in providing the high level of patient care expected at Scripps," said Chris Van Gorder, president and CEO of Scripps Health.
Advisory Board is a best practices firm that uses a combination of research, technology and consulting to improve the performance of health care organizations around the world.
Advisory Board defines engaged employees as those who exhibit both loyalty and commitment to the organization and are willing to expend discretionary effort, often going above and beyond to help the organization succeed. Award-winners are selected based on an analysis of a detailed patient engagement survey.
"In today's changing and often uncertain health care industry, engaging the workforce is arguably more important than ever before," said Sarah Rothenberger, managing director, Advisory Board Survey Solutions. "Engaged staff don't just enjoy their jobs and their workplace – they're willing to go above and beyond to help their organization succeed. Not surprisingly, health care organizations with higher levels of staff engagement also have higher patient satisfaction scores, better staff retention and a stronger culture of safety."
The employee survey used to determine winners asks whether an organization inspires its employees to perform at their best; whether an employee is willing to invest a great deal for the organization to succeed; whether an employee would recommend an organization as a great place to work; and whether an employee envisions working there in three years. Employees must agree or strongly agree to at least two of the four questions for an organization to be considered for the list.
The survey also asks employees to score the organization on factors that contribute to engagement, including communication, staff support, feedback/recognition, growth opportunities, mission/values and teamwork.
Millions in workforce investments
"Employee engagement is highly valued by Scripps and drives its career-destination philosophy, which includes offering innovative opportunities for staff growth and support," said Richard Sheridan, corporate senior vice president for human resources at Scripps Health.
For example, Scripps invests significantly in training and development for employees, including $1.13 million in tuition reimbursements and scholarships.
Scripps began participating in the Advisory Board survey in 2017 because it focuses specifically on hospitals and health systems. Prior to 2018, Scripps partnered with Great Place To Work for employee survey services and was recognized for 11 consecutive years by Fortune magazine as one of the 100 Best Places to Work. The annual Fortune list is based on surveys conducted nationally by Great Place To Work.
Also during the Advisory Board National Summit, Scripps was honored with the group's annual Workforce Transformation Award, which is given to six organizations that have significantly improved employee engagement.
Learn more about Scripps Health, a nonprofit integrated health system in San Diego, Calif.