The Opioid Problem and the Scripps Solution
An opioid epidemic is sweeping the nation and it's no surprise addictions are starting in hospitals or doctor's offices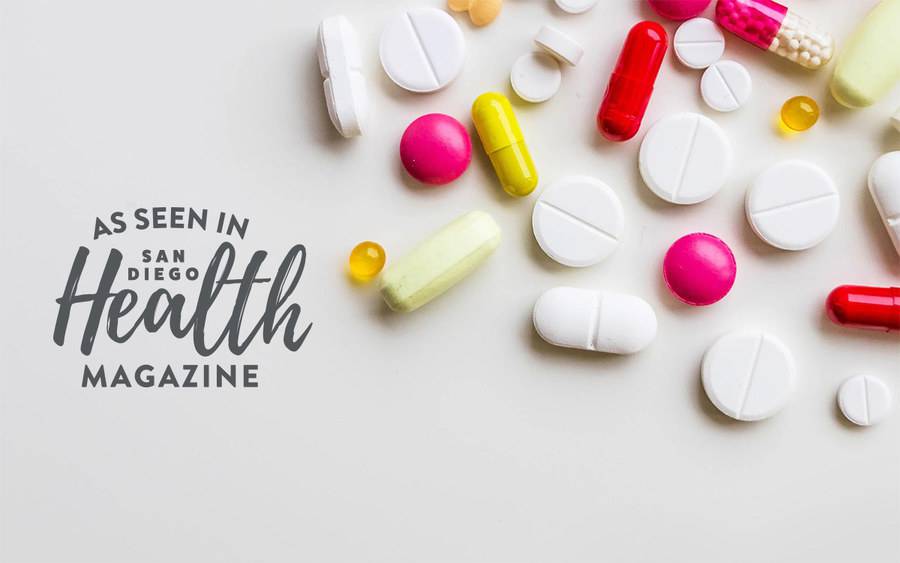 An opioid epidemic is sweeping the nation and it's no surprise addictions are starting in hospitals or doctor's offices
The risk for opioid addiction increases after as little as three days of use, and 5 to 10 percent of people who take opioids for more than a few days will get hooked. For that percentage, the effects often prove devastating. The CDC reports that 40 percent of opioid-related deaths involve a prescription drug, such as oxycodone or hydrocodone. The highly addictive nature of these powerful painkillers has also fueled their trade on the black market, and because they are quite pricey, some addicts then turn to a cheaper alternative — heroin. 
Stopping addiction before it starts
"We're often getting people started on the pathway to addiction just by prescribing opioid pills that we think are reasonable for some kind of painful episode in their lives, like a kidney stone, a broken bone or after surgery," says Valerie Norton, MD, chief operations executive physician at Scripps Mercy Hospital, San Diego. "But it turns out if we prescribe too many, or prescribe them to the wrong people, or don't do the right kind of education, people can get hooked." But doctors, hospitals and health systems around the country are starting to realize they're part of the trend. 
So, doctors in San Diego and around the country are starting to do something about it. At Scripps hospitals, doctors are working to stop opioid addiction before it starts. They've launched an Opioid Stewardship Program, aimed at educating patients about opioid use and the risks that come with it, alternatives to opioids, and what can realistically be expected after surgery. They're also working with medical staff on appropriate opioid prescribing standards, screening patients for substance abuse disorders and expanding the use of other modes of pain management, such as acetaminophen and ibuprofen, and non-pharmaceutical techniques like ice or heat, physical therapy and meditation.
"It's a huge win-win, not just for preventing addiction, but for making their experience better and having a smoother, quicker recovery," Dr. Norton says. 
Taking a conservative approach
The program also includes a component on safe disposal of unused opioids, since those excess pills sometimes end up in the wrong hands. According to the nonprofit Partnership for Drug-Free Kids, 66 percent of teens who abuse prescription drugs get them from friends, family members or acquaintances. 
"We're not saying that no one will ever get opioids — we're saying let's give them judiciously, just when people really need them," Valerie Norton, MD says. Scripps also plans to roll out a second wave of the program in the future that will encompass treatment of those patients who have already become dependent on prescription opioids. "Doctors across the country are trying to figure out how we can be part of the solution," Dr. Norton says.
San Diego County had 253 unintentional prescription-drug-related deaths in 2016.
Source: San Diego county 2017 prescription drug abuse report card.
Prescription drugs are the most commonly abused substances by 12- and 13-year-olds in San Diego County. From ages 12 to 17, they are second to marijuana.
Source: San Diego County Sheriff's Department 
The estimated cost of crime, health care and lost work productivity related to prescription drug abuse in the US each year is $78.5 billion.
Source: National Institute on Drug Abuse 
There were 1,618 more deaths involving prescription drugs than heroin in the US in 2016.
Source: National Institute on Drug Abuse  
Approximately 66 percent of teens who abuse prescription drugs get them from friends, family members or acquaintances.
Source: Partnership for Drug-Free Kids 
There are more than 14,000 substance abuse treatment facilities in the US.
This content appeared in San Diego Health, a publication in partnership between Scripps and San Diego Magazine that celebrates the healthy spirit of San Diego.