Helpful Donations to Make During COVID-19 Pandemic
Protective equipment for doctors and staff gladly accepted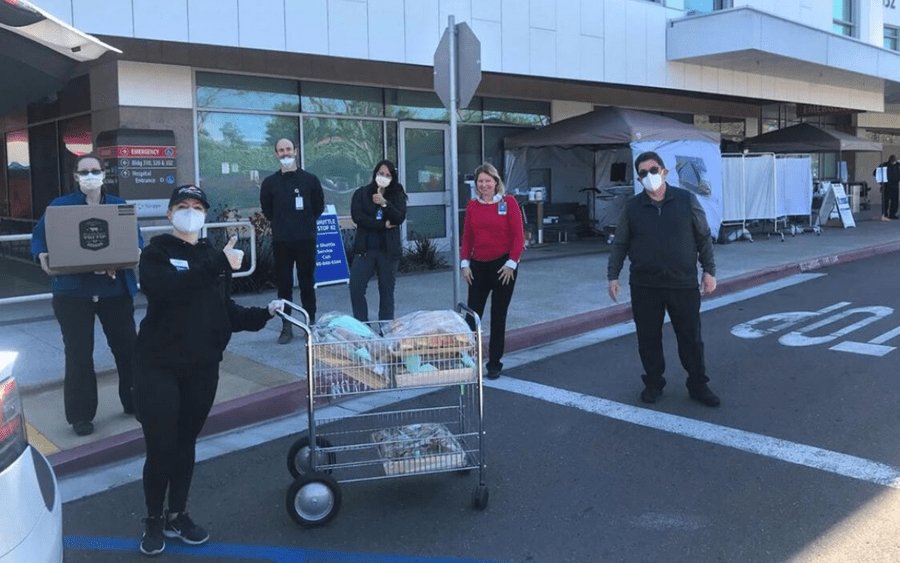 Protective equipment for doctors and staff gladly accepted
On behalf of our patients, doctors, nurses and staff members, we would like to thank the many people in San Diego and across Southern California who are offering to donate masks and other critically important hospital supplies to help us in our all-out COVID-19 emergency response. It's heartwarming to know the people of San Diego County want to care for us as we care for them. We're all in this together and your COVID-19 donations mean a lot!
We want to reassure you that Scripps has masks and other necessary supplies on hand for now to protect our patients, doctors, nurses and staff members, and that their health and safety are our top priority. However, to further boost our supply, we are gladly accepting donations of personal protective equipment (PPE), including:
N95 masks/respirators
Surgical/procedural masks
Cloth masks and cone masks
Isolation gowns
Non-latex gloves
Disinfecting wipes and cleaners
Bottled gel hand sanitizer
Scripps has expanded the number of locations where community businesses and residents can make PPE donations. Contact us first at supplychainmanagement@scrippshealth.org so we can discuss your donation of health care supplies and arrange for delivery. You will be provided with a convenient drop-off location (North, South, East or Central San Diego County). Please do not deliver donations to a Scripps location without making prior arrangements.
Scripps COVID-19 donations fund
Many people have asked what they can do at this time to help our physicians, nurses and staff. While we continue to ensure our health care providers have the resources they need to safely care for patients, we have set up a special Scripps COVID-19 Fund to directly support our response to the health care needs of our community during this unprecedented time.
Money donations made to the Scripps COVID-19 Fund will help us pay for supplies, care for patients and support the staffing and operations fully focused on combating this virus and keeping our community safe. You can also share a message of thanks and inspiration using our online tribute form.