Don't Let Your Guard Down Even After Getting COVID-19 Vaccine
Infection among vaccinated rare but possible, caution urged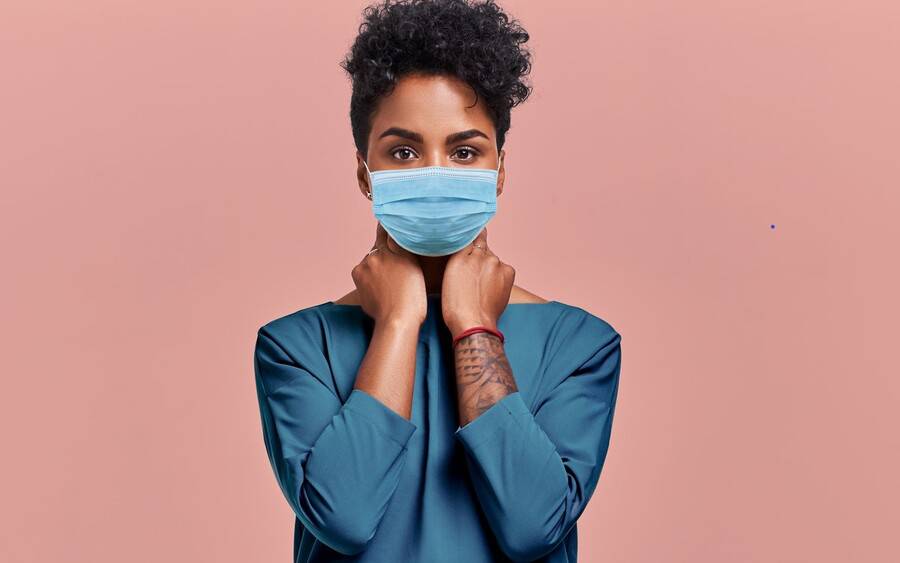 Infection among vaccinated rare but possible, caution urged
It's a fact that the COVID-19 vaccines have been effective at preventing millions of people from getting the disease. It's also a fact that some people are getting COVID despite being fully vaccinated.
These "vaccine breakthrough infections"
— along with the recent spike in COVID cases, mainly among unvaccinated people — have led to new calls for everyone to take extra safety precautions regardless of vaccination status.
According to the Centers for Disease Control and Prevention (CDC) the vast majority of COVID hospitalizations and deaths is among unvaccinated people. Vaccine breakthrough infections account for only a tiny fraction of hospitalizations and deaths. In the relatively few serious breakthrough cases that have resulted in hospitalization, about 75 percent have occurred in adults 65 and older. In most breakthrough cases, people experience mild symptoms or no symptoms at all.
A major concern is that people with breakthrough infections — who may not even know they are infected — can potentially pass the virus on to others. This is especially true with the highly contagious COVID-19 Delta variant being passed to unvaccinated people. And there are millions of young children who are not able to receive vaccinations yet and so are vulnerable.
"The pandemic is not over. We are still fighting COVID-19 and its variants. It is critically important not to let our guard down even if we've already been vaccinated," says Ghazala Sharieff, MD, chief medical officer, clinical excellence and experience at Scripps Health.
"If we want to get back to any state of normalcy, and limit virus mutations, we need more people to get vaccinated. In the meantime, please do your part to help us slow down the current spread by following the necessary safety measures that have been proven to be effective in order to protect ourselves and those around us," Dr. Sharieff says.
The CDC recommends that vaccinated people:
Continue to follow safety guidelines.
Wear a face mask in indoor public spaces or in crowds and in areas where there is high COVID transmission.
Wear a mask, even if not in a hot spot, if at high risk for severe illness due to age or an underlying condition.
Maintain hand hygiene.
Practice physical distancing.
Watch out for COVID symptoms
The CDC recommends that even fully vaccinated people watch out for symptoms of COVID-19 – especially if they've been around someone who is sick – and know what to do to prevent the spread of the virus.
The CDC recommends:
If you've had close contact with someone who has COVID, get tested 3 to 5 days after exposure even if you don't have symptoms.
Wear a mask indoors for 14 days following exposure or until your test result is negative.
Isolate for 10 days if your test result is positive.
What if I had COVID already?
Experts say people who've recovered from COVID might have some protective immunity to the virus, but the extent is not known at this time.
Though still rare, there have been cases of people who've recovered from COVID contracting the disease again. As a result, the CDC recommends that people who've had COVID and recovered to get vaccinated.
The CDC recommends that people who currently have COVID-19 and have symptoms to wait to be vaccinated. They should wait until they have recovered from their illness and have met the criteria for discontinuing isolation.
People who had COVID and were treated with monoclonal antibodies or convalescent plasma should wait 90 days before getting vaccinated. Talk to your doctor if you are unsure what treatments you received.