Scripps Physician Makes History by Becoming New SD Medical Society President
NOTE: This is a press release sent out recently by the San Diego Medical Society announcing the election of Toluwalase 'Lase' Ajayi, MD, as the organization's new president.
Dr. Ajayi is first Black woman to lead local organization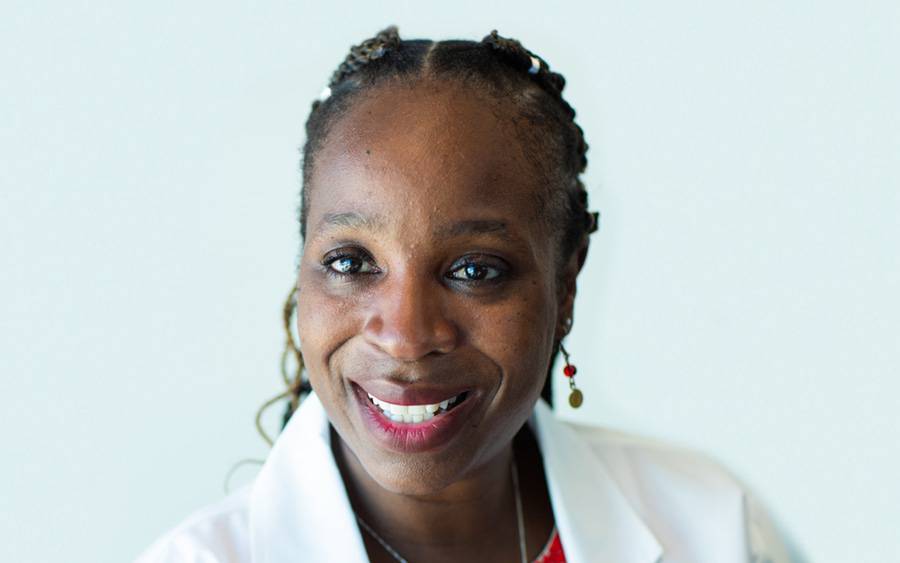 Dr. Ajayi is first Black woman to lead local organization
This past week the San Diego County Medical Society (SDCMS) made history when it inaugurated a new President. Toluwalase 'Lase' Ajayi, MD, is SDCMS' 152nd President, its 9th female President, and the first Black woman to hold the position in the organization's long history.
Dr. Ajayi serves on the Scripps Mercy Hospital medical staff and is a palliative care consultant for Scripps Health.
In her remarks, Dr. Ajayi promised to prioritize physician wellness as she works with the medical community to address the impact of systemic racism and bias on the most vulnerable and least served patients.
She declared, "SDCMS has opened my eyes and allowed me to work on these larger systemic issues while introducing me to so many new allies in the quest to fix our broken healthcare system. And I believe that I'm bringing more than a little of my own lived knowledge, too, particularly about how we need the healthcare system to work for our most vulnerable and least cared for."
Dr. Ajayi continued, "And this brings us to the last of Dr. Valencia Walker's questions, 'What do I dream of accomplishing together this next year that will build an even brighter legacy for SDCMS?' As usual, she saved the toughest for last. As I accept the tremendous honor of being the 152nd President, the 9th woman to be President, and the 1st Black woman to assume this position, this question has weighed on me and sometimes triggered my imposter syndrome. My mind seemed to be at once all over the place and blank, or at least it was until I sat down and worked through those first two questions, and then it all made sense.
"SDCMS and its foundation, Champions for Health, are already amazing organizations with people who came before me working to bring us all to this point. So now my job is to bring me to the table, and I am enough. I bring to this position countless lived experiences of the impact of structural racism and bias in caring for patients. I brink the knowledge that so many of you here have shared with me about the way that our healthcare system makes it hard to maintain joy in the practice of medicine."
She concluded, "I bring the innovative solutions that I have learned though my clinical research on how to lift up the voices that often go unheard and left behind, but which are needed to help us grow and improve. Most of all, I will bring my passion and my relentless tenacity as I work with SDCMS and collaborate with all of you as we continue to make healthcare better for all of us."
Paul Hegyi, CEO of SDCMS, responded to Dr. Ajayi's inauguration by saying, "Dr. Ajayi brings a badly needed fresh perspective and passion for improving our healthcare system for all patients and enhancing the medical care the most vulnerable, underserved and least cared for patients receive. She is a strong leader who will make a real positive difference for San Diego County's health care system and its patients. We are grateful for her service to our local medical community."