What Is a Geriatric-Friendly Emergency Department?
All Scripps EDs are accredited for geriatric emergency care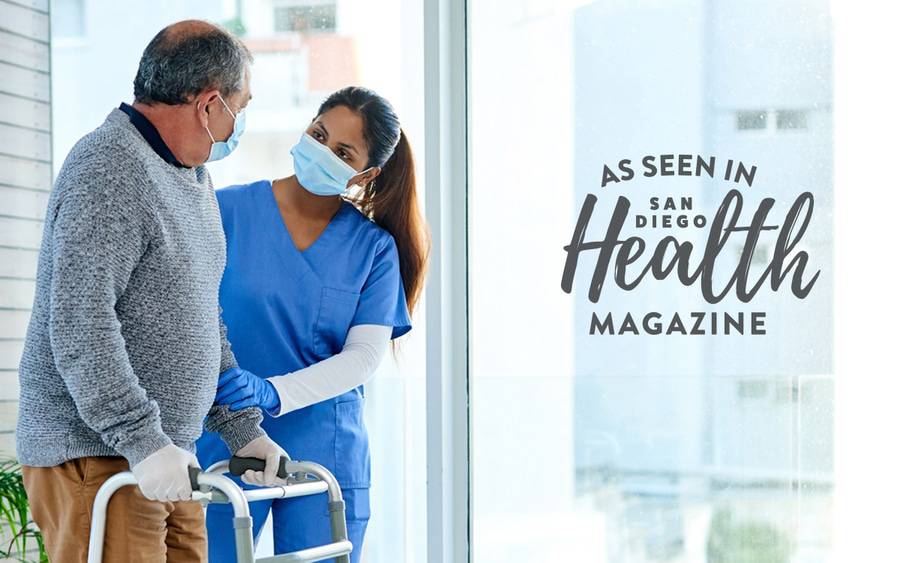 All Scripps EDs are accredited for geriatric emergency care
With an estimated 10,000 baby boomers turning 65 every day, the need for health systems to care for an aging population remains top of mind. Emergency care is key.
Seniors visit emergency departments (EDs) at higher rates than non-seniors for conditions or accidents that require rapid or advanced treatments, including surgery, which are only available in hospital settings.
Older adults also have age-specific challenges and needs — from fall protection and mobility assistance to social services and care coordination to reduce risk of readmission.
Recognizing the situation, the American College of Emergency Physicians developed a set of ED guidelines with recommendations to provide optimal care for geriatric patients. The result is Geriatric Emergency Department Accreditation, which recognizes hospitals and health systems for their commitment to exceptional care for the elderly. 
"Scripps Health has proudly earned geriatric accreditation for all four of its EDs throughout San Diego County — demonstrating its commitment to providing the same high standard of care systemwide," says Andrew Accardi, MD, careline director for Scripps emergency departments. 
"This is what sets Scripps apart. We are a health care system that spans the county, and we work hard to limit variability across our locations, so you receive the same quality of care whether you walk into one of our hospital EDs in Chula Vista, Encinitas, La Jolla or San Diego," Dr. Accardi says. 
"We thought every ED would benefit from the elements that make them geriatric friendly — whether it's physical plan issues, like lighting, quietness or non-skid floors, to physician and nursing education and continuing education, and a commitment to getting seniors home as soon and safely as possible." 
High-level specialized care
To attain geriatric emergency department accreditation, the four Scripps hospital campuses with EDs met criteria involving staffing, education, guidelines and procedures, equipment and supplies and physical environment.
Each department has on staff at least one board-certified emergency medicine physician and one registered nurse with special training in emergency care for older people. 
Other staff members have training on common complications encountered with older patients, such as fall risks, cognitive and behavioral problems, medication management and multiple conditions. 
Special equipment and supplies, such as walkers and canes, are available to help patients with mobility issues. 
Emergency departments also showed focus on a smooth transition from care in the hospital to the home to reduce the chance of an older patient being readmitted.
Staff members use a set of targeted questions to identify higher-risk older patients who need help at home, have been previously hospitalized in recent months, have sight or memory issues, or take more than three medications every day. 
Seniors who register a high-risk score on the assessment are paired with a specially trained team, including a physician and social worker, who make sure the patient receives the resources they need for a safe and successful discharge.

This content appeared in San Diego Health, a publication in partnership between Scripps and San Diego Magazine that celebrates the healthy spirit of San Diego.