CEO Blog: Las Vegas Tragedy Reveals Strength, Compassion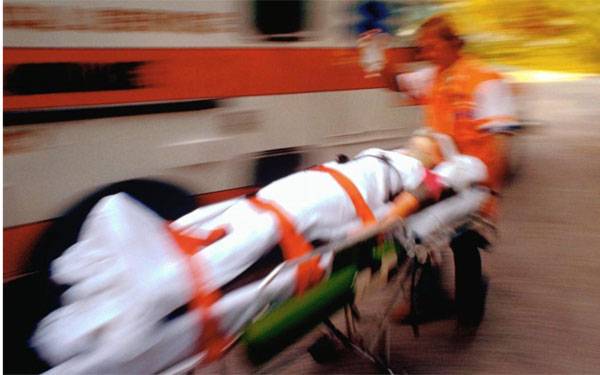 Our thoughts and prayers today are with the victims of Sunday night's tragic shooting in Las Vegas, the families of loved ones taken in such a violent and sudden way, and with all who experienced and survived this horrific event. 
Our colleagues at hospitals, trauma centers and health centers throughout the Vegas area continue to care for the more than 500 injured in this attack. At last report, hospitals were overwhelmed, but staff members have been working around the clock to ensure victims and their families receive the best of care. I have been in contact with our counterparts in Las Vegas to offer our assistance. They tell me they are okay for now, but will keep me advised.
The selfless and courageous nature of these first responders – together with law enforcement, fire fighters, paramedics, and many others whose first response in crisis is to help – is a stark contrast to the violent, thoughtless shooting that took place. The actions of these good people during and after the disaster helped to save hundreds of lives.
We have learned from experience that tragedy like this knows no boundaries. No matter where it happens, we are all affected one way or another. Maybe we have friends or family who were there. Maybe we were almost there ourselves or we've been there before. Or maybe we just feel sadness as we empathize with victims and survivors. The truth is, there may come a day when we at Scripps are called upon to respond to a similar crisis. And while we can never be fully prepared, I know that in any disaster or crisis Scripps will be here to support our community in the same selfless, courageous way. 
Our hearts are breaking today as we sift through the aftermath of yet another senseless act of violence. It's always difficult to find solace in something that makes no sense at all. But while this shooting is a sober reminder that tragedy can take many forms and happen at any time, there is comfort in knowing that good people still outnumber the bad, and that in times of crisis people still come together to help each other.
Along with the rest of the country, our flags are flying at half-mast to honor those killed or injured. 
I'm grateful for everyone at Scripps who care for those who need us today while remaining prepared for whatever might come tomorrow.