Clinical Management for Diabetes Care-New Approaches for Real-World Practice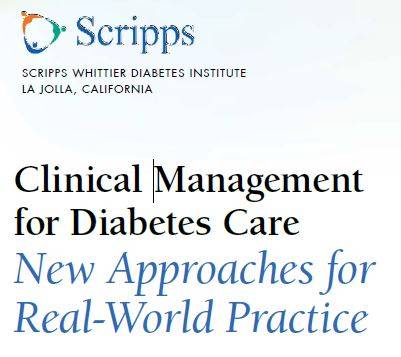 The Clinical Management for Diabetes Care-New Approaches for Real-World Practice conference will highlight the latest concepts in the treatment of type 2 diabetes. An estimated 29.1 million people have diabetes in the United States with 90-95% of these patients having type 2 diabetes mellitus. Despite improvement in the overall national quality indicators for diabetes care there remain a large number of individuals not meeting the recommended targets. Only 18% of the total population with diabetes is currently achieving the basic ABCs (A1c, Blood pressure, Cholesterol) targets in the United States. Initiating emerging therapeutic approaches into the delivery model can assist in achieving national targets. New nutritional and behavioral programs can provide support to the patient. The progressive nature of type 2 diabetes mellitus usually requires the addition of multiple oral agents and eventually leads to the requirement for initiation and persistent use of basal insulin to reach and maintain glycemic targets.
The symposium will offer health care providers an interactive venue for learning about: 1) the latest statistics, standards of care and pathophysiologic mechanisms for treating diabetes; 2) addressing the unmet needs and treatment patterns of patients with type 2 diabetes; 3) the next generation of therapies in diabetes interventions; 4) developing individualized approaches for effectively improving outcomes in relation to the complications of diabetes in the ambulatory and acute settings; 5) practical approaches to starting and progressing therapy; and 6) the latest approaches to addressing commonly co-occurring cardiometabolic conditions.
The course will be taught by nationally known experts who are actively involved in clinical trials and studies related to the management of diabetes. Participants will be provided with the necessary context to integrate the relevant information into their practices to improve the quality of life for their afflicted patients. They will be provided a multi-lingual resource for patient education that helps address patient barriers.
Focused talks from leading experts
Question and answer time with expert faculty
Interactive case presentations and discussion in Meet the Expert forums
A mobile app will provide access to conference course materials from the convenience of mobile devices or computers
Enduring web-based CME program will be offered via an e-learning course once the 2016 programs are completed
Primary Care Physicians
Physician Assistants
Nurse Practitioners
Pharmacists
Certified Diabetes Educators
Other Allied Health Professions involved in the care of patients with Type 2 Diabetes
Estancia La Jolla Hotel
9700 N. Torrey Pines Road

La Jolla

,

CA

92037

Get directions
Email Address
Event details

| Date | Time |
| --- | --- |
| Fri, May 20th, 2016 - Sat, May 21st, 2016 | 7:30 am - 3 pm |