Athena Philis-Tsimikas, MD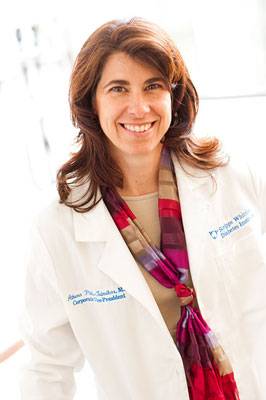 Contact
Phone Number
Scripps Clinic, John R. Anderson V Medical Pavilion
9898 Genesee Ave, 6th Floor

La Jolla

,

CA

92037

Get directions
Specialties
Endocrinology, Diabetes & Metabolism
Expertise
Endocrinology, Diabetes & Metabolism
Internal Medicine
Specialties
Endocrinology, Diabetes & Metabolism
Athena Philis-Tsimikas, MD, was named Corporate Vice President for the Scripps Whittier Diabetes Institute, La Jolla, CA in May of 2008. Prior to that time, she led the institute and subsidiary corporation, The Whittier Institute for Diabetes, as the Executive Director and Chief Medical Officer since 2004. Dr. Philis-Tsimikas served as a clinical endocrinologist on the staff of the Scripps Clinic Medical Group for 7 years in the Division of Diabetes and Endocrinology from 1994 to 2001. She has also served as an Associate Clinical Professor at the University of California, San Diego for the past 14 years in the Division of Endocrinology/Diabetes and Metabolism. In 1997, she assisted in establishing the community wide, nationally recognized diabetes program, Project Dulce as its medical director. She subsequently joined The Whittier Institute full time in 2001 as its chief medical director and Executive Vice President of Clinical Programs.
Dr. Tsimikas received her medical degree from the University of Athens Medical School, Athens, Greece in 1988 and later completed research and clinical fellowships in Diabetes and Endocrinology from the University of California, San Diego, and Scripps Clinic and Research Foundation. She is certified by the American Board of Internal Medicine in the subspecialty of Diabetes and Endocrinology. Philis-Tsimikas has served as the principal investigator in numerous clinical research protocols over the last 10 years. She has dedicated her career to furthering diabetes care, research and education and guides the organization's strategic direction and clinical focus, which includes: patient care and education provided by the Scripps Whittier Diabetes Program and Project Dulce; diabetes research; clinical trials; diabetes training programs for professionals; and diabetes prevention programs for children and their parents.
Board Certifications
American Board of Internal Medicine, Endocrinology, Diabetes & Metabolism, 1995
Medical Education
University of Athens, MD, 1988
Internships
Stamford Hospital, Internal Medicine, 1990
Residencies
Medical Center of Central Massachusetts, Internal Medicine, 1991
Fellowships
Scripps Clinic, Endocrinology, Diabetes & Metabolism, 1996
University of California, San Diego, Endocrinology, Diabetes & Metabolism, 1994
Publications
See a listing of Athena Philis-Tsimikas's publications on PubMed, a service of the National Library of Medicine.
PubMed is a third-party website with no affiliation with Scripps Health.