Scripps Therapists Offer Hope to Lymphedema Patients
National awareness day honors patients battling lymphedema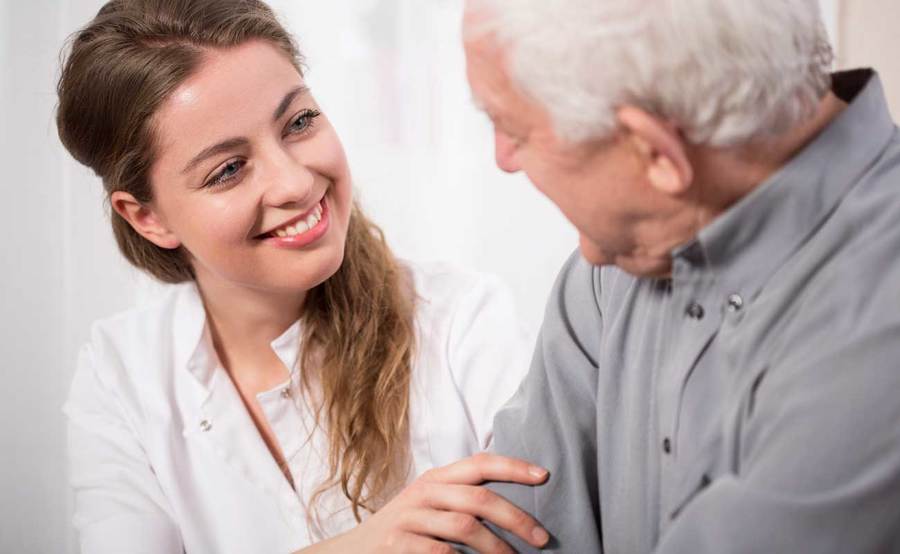 Thursday, March 6, is Lymphedema Awareness Day — a special day set aside to honor inspirational lymphedema patients such as Muriel Holcomb.
Holcomb, a La Jolla resident, thought that her battle with breast cancer was complete after she underwent a bilateral mastectomy in 1987. Yet, today Holcomb is still valiantly fighting lymphedema, a relatively unknown side effect of the cancer which manifested itself more than a decade later.
Holcomb is one of more than 250,000 people across the United States who is affected by lymphedema — a condition in which there is severe swelling in a part of the body. Most often this occurs in an extremity, and is caused by the buildup of fluid in the soft tissues due to a blockage of the lymphatic system.
This condition can result from a traumatic injury, after surgery or radiation for cancerous tumors or from other conditions that have damaged the lymph nodes.
"One day I just woke up with a sausage arm," says Holcomb. "The swelling in my left arm was so severe that I could only wear certain items of clothing. I had trouble driving and I was in constant discomfort."
Holcomb was subsequently referred to the physical rehabilitation services department at Scripps Memorial Hospital La Jolla where she was placed on an aggressive treatment regimen. Her condition was managed with several techniques, including manual lymph drainage — a special massage designed to get fluid moving again and compression bandaging which stimulated further drainage. Untreated, the swelling would have become more painful and could lead to infection in her limb.
"Lymphedema is a chronic, and if left untreated, progressive condition. It can however, be brought under control with appropriate treatment and care," says Maryam Rahnema, a physical therapist for Scripps La Jolla.
"Since I've undergone treatment, it has made a world of difference," Holcomb says. "The therapists at Scripps La Jolla have gotten the swelling down as far as it can go and I have regained control of my life."