Physical therapy, occupational therapy, speech therapy and other rehab programs in San Diego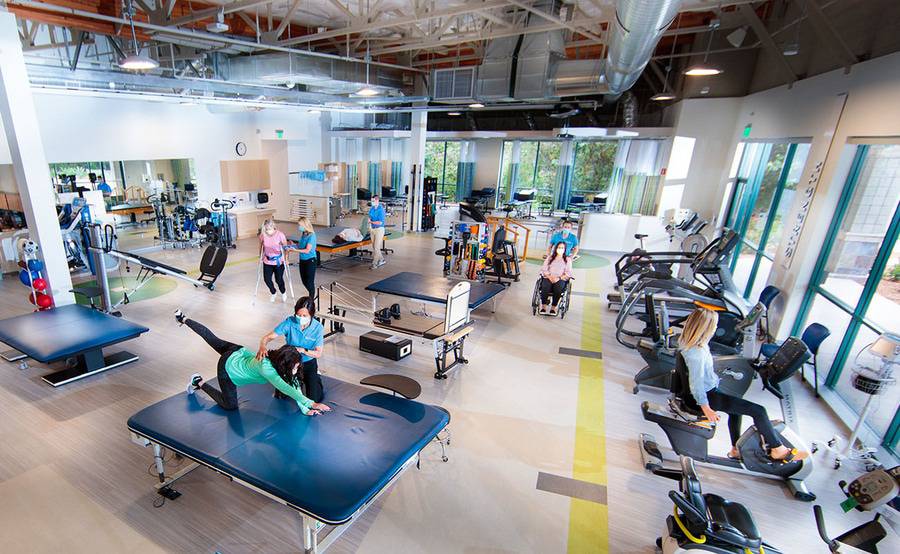 Physical therapy, occupational therapy, speech therapy and other rehab programs in San Diego
At Scripps Health, you have access to a wide spectrum of inpatient and outpatient physical rehabilitation services, ranging from general rehabilitation care for pain and injuries to distinctive specialty programs for specific medical conditions. 
To round out our services, Scripps also offers occupational therapy for adult and pediatric patients who are transitioning from the hospital setting to home, or who are not yet mobile enough to participate in rehab therapy outside of the home.
Thanks to our diverse offering of physical rehabilitation services, Scripps can care for any patient whose medical condition or injury — no matter how severe — has impacted their ability to walk, communicate, perform daily activities or function at their normal levels of strength and endurance.
Scripps physical rehabilitation specialists
No matter your diagnosis, you'll receive high quality rehabilitation care at Scripps from licensed therapists and nurses. Many of our rehabilitation specialists have advanced certifications, including:
In addition to their training, our team uses some of the most advanced high tech rehab equipment and devices to help their patients heal.
Classes and support groups
Along with leading-edge treatment in our clinics and hospitals, Scripps offers you and your loved ones helpful classes for stroke rehabilitation and Parkinson's disease rehabilitation in San Diego. Led by rehabilitation experts, these classes can provide the additional support you need. Learn more about Scripps physical rehabilitation classes and support groups below.
Stroke and Brain Injury Support and Education Group
Date: 2nd and 4th Tuesday every month
Time: 2:30 – 3:45 pm
Location: Scripps Encinitas Rehabilitation Services
Cost: Free and open to the community
RSVP: Contact Deborah Pimstone, LCSW, Clinic Social Worker at 760-633-6709 or pimstone.deborah@scrippshealth.org
Meet with stroke and brain injury survivors, caregivers and loved ones to learn and discuss self-care strategies, how to continue a life of meaning and purpose, how to develop encouraging peer relationships and more.