Physical therapy in San Diego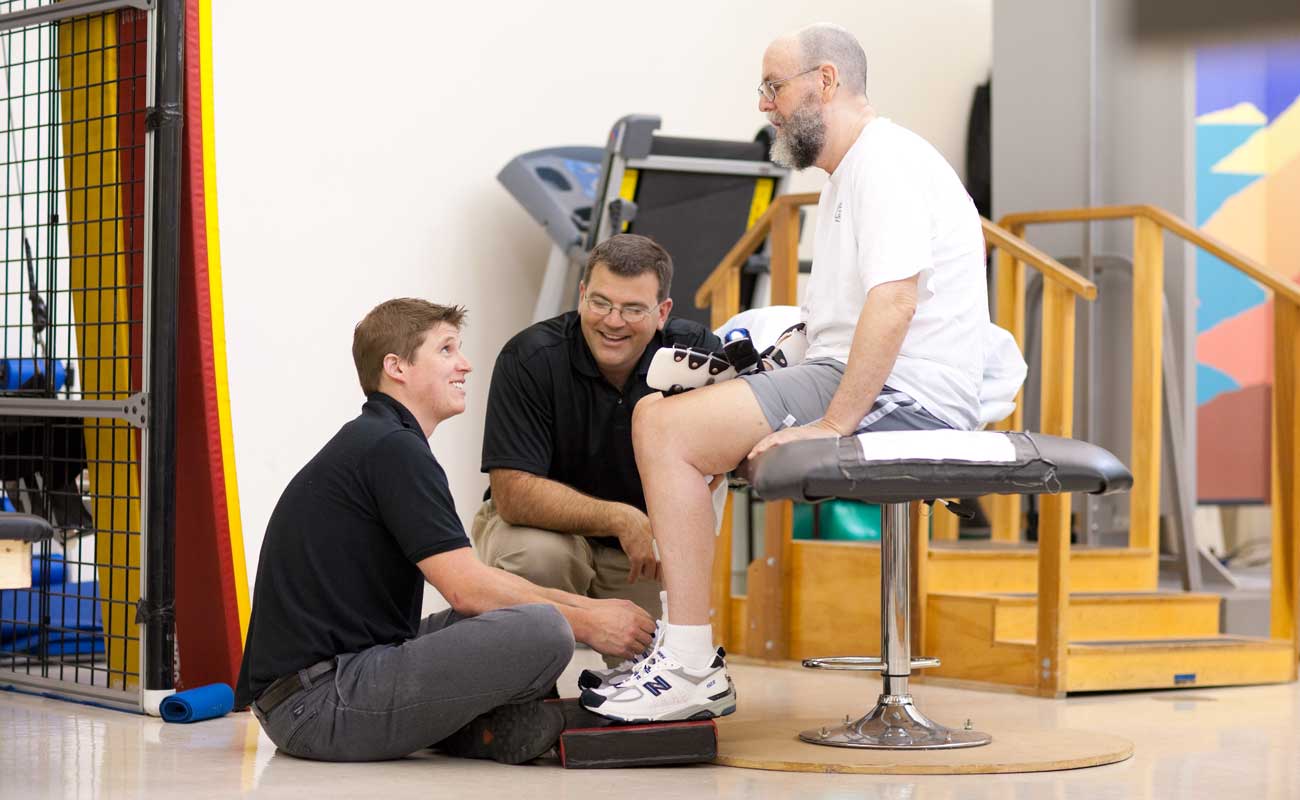 Physical therapy in San Diego
Scripps Health provides the entire spectrum of inpatient and outpatient physical rehabilitation services, ranging from general rehabilitation care — including physical therapy and speech therapy — to distinctive specialty programs such as our acute inpatient rehabilitation center for stroke, brain and spinal cord injuries; our brain injury day treatment program; a state-of-the-art voice therapy and swallowing therapy center; and a certified sports therapy program used by elite athletes.
To round out our services, Scripps also offers occupational therapy for adult and pediatric patients who are transitioning from the hospital setting to home, or who are not yet mobile enough to participate in rehab therapy outside of the home.
Thanks to our diverse offering of physical rehabilitation services, Scripps can care for any patient whose medical condition or injury — no matter how severe — has impacted their ability to walk, communicate, perform daily activities or function at their normal levels of strength and endurance.

Physical rehab specialists

Physical rehab specialists
Scripps physical rehabilitation specialists
No matter what your diagnosis, you'll receive high quality rehabilitation care at Scripps from licensed therapists and nurses with a wide variety of advances certifications, including:
Physical, occupational and speech therapists who are certified to care for orthopedic and neurological conditions, women's health, and voice and swallowing disorders
Certified vestibular rehabilitation specialists
Certified driving rehab specialist
Certified registered nurses
Certified wound care and lymphedema therapists
In addition to their training, our team uses some of the most advanced high tech rehab equipment and devices to help their patients heal.