Reduce pain and swelling with lymphedema treatment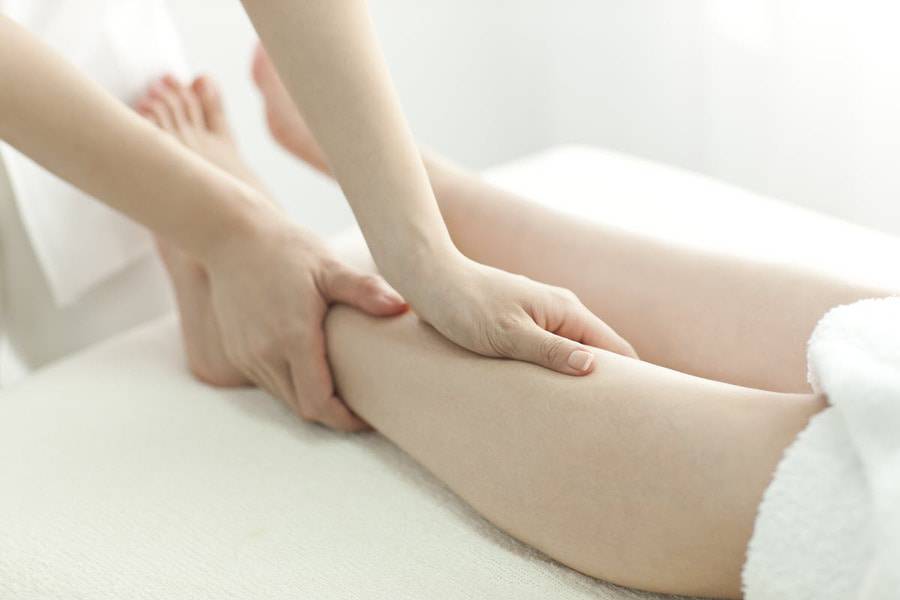 Reduce pain and swelling with lymphedema treatment
Certified lymphedema treatment therapists at Scripps Health offer care at several locations in San Diego. Collaborating with physicians and other health care professionals to ensure a comprehensive approach, they develop customized lymphedema treatment plans to help people with lymphedema alleviate pain, reduce swelling, lower the risk of infection and learn self-management techniques.
Lymphedema is the collection of fluids in a part of the body that can cause swelling pressure and pain. To help alleviate swelling and reduce discomfort, the therapists develop care plans for complete decongestive lymphedema therapy that include:
Manual lymphatic drainage
Multi-layered bandaging
Compression therapy
Therapeutic exercises
Education to prevent complications and further occurrences
Skin care and hygiene recommendations
While a cure for lymphedema does not exist, proper care can improve the condition and dramatically affect a person's quality of life.
A referral from a physician is required to begin the evaluation and lymphedema treatment process.
Surgical options for lymphedema
Physical therapy is the first line of treatment for lymphedema. If these treatments do not help, surgical procedures are available to help manage and alleviate the discomfort associated with lymphedema.
Lymphaticoveous bypass and vascularized lymph node transfers are procedures to help reduce swelling and risk of infection.
Lymphaticovenous bypass — Using a microscope, surgeons use very small, precision instruments to connect blocked lymphatic vessels to a nearby vein. The bypass allows lymph fluid to flow more freely.
Vascularized lymph node transfer — Healthy lymph nodes with a rich blood supply are microsurgically transplanted to an area of injury to help rebuild lymphatic connections.
Most of our Scripps on-site classes and support groups have been suspended. Online classes will continue as normal. Please make note of these changes and adjust your personal schedule as necessary.
The monthly lymphedema education class includes information on stages of lymphedema, lymphedema treatment, risk reduction practices, exercise and more. The free education class is presented by a Lymphedema Certified Physical Therapist.
2nd Tuesday, 11 am - 12 pm
Scripps Polster Breast Care Center
9850 Genesee Ave., Suite 170
La Jolla, CA 92037
Contact info: 858-626-6833
Lymphedema therapy locations
Lymphedema treatment and therapy is offered at the following Scripps Health locations in San Diego County: