Expert stroke care to help restore function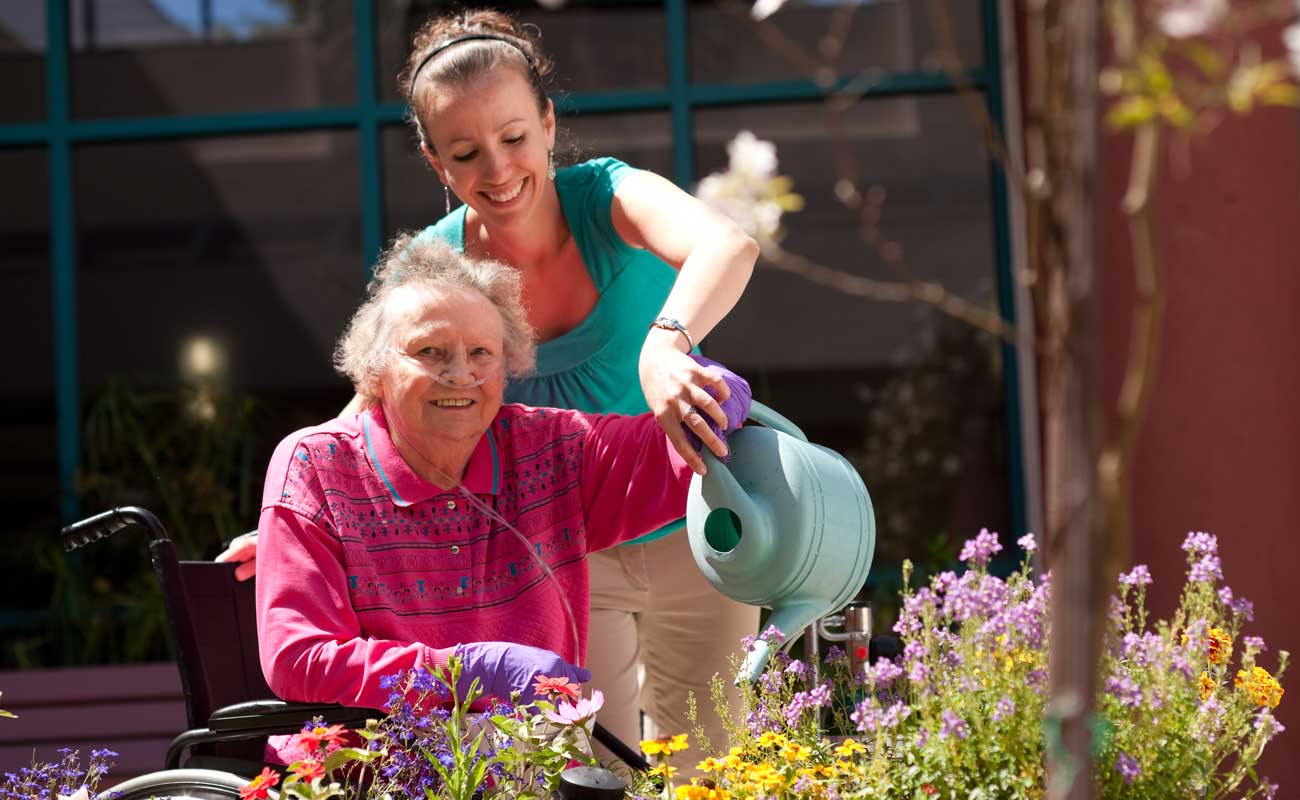 Expert stroke care to help restore function
Stroke is a leading cause of disability in the U.S., often producing long-term side effects such as paralysis or weakness; mobility, balance, or coordination problems; trouble speaking or swallowing; and memory or learning problems.
If your loved one has survived a stroke and is affected by any of these impairments, Scripps Health offers expert rehabilitation care designed to help.
The goal of stroke rehabilitation is to help your loved one relearn skills and abilities and return to productive, independent living.
While success depends partially on the amount of damage to the brain, your loved one's recovery can be enhanced by starting rehabilitation as soon as possible with caregivers who are highly experienced in stroke therapies. Often this requires a blend of therapy from physical, occupational and speech therapists as well as audiologists and other professionals including rehab counselors.
The full spectrum of care
Scripps offers the full continuum of care for stroke patients who require rehabilitation, ranging from acute inpatient rehabilitation, to our brain injury day treatment program, to outpatient stroke rehab and home health rehabilitation.
Together, these customized, intense therapies are designed to help patients improve strength and mobility, decrease spasticity, re-learn skills and develop new ways to compensate for decreased abilities.
Scripps offers outpatient rehabilitation for stroke patients throughout San Diego. Care is provided by physical therapists who are specially trained to care for people recovering from stroke or brain injury.
Advanced certifications include Neuro-Developmental Treatment (NDT) certification, Neuro-Integrative Functional Rehabilitation and Habilitation (NEURO-IFRAH) certification, and neurological clinical specialist (NCS) certification.
Additionally, Scripps Memorial Hospital Encinitas offers the following outpatient stroke rehab programs led by certified NEURO-IFRAH therapists:
This program is designed to help patients improve their strength and bilateral mobility, decrease spasticity, re-learn skills and develop new ways to compensate for decreased abilities.
Stroke and Brain Injury Rehabilitation (SABIR)
This customized, intensive therapy program also uses the NEURO-IFRAH approach to help patients regain functional movement, strength and mobility after a stroke or brain injury. Please note that SABIR is a private-pay program.
Constraint-Induced Therapy (CIT)
CIT is similar to SABIR (above) but focuses on treating hand and/or arm weakness to regain strength and function. Please note that CIT is not covered by health insurance and is a private-pay program.
Stroke rehabilitation locations
Stroke rehabilitation services are offered at the following Scripps Health locations in San Diego County: