Inpatient and outpatient occupational therapy for adults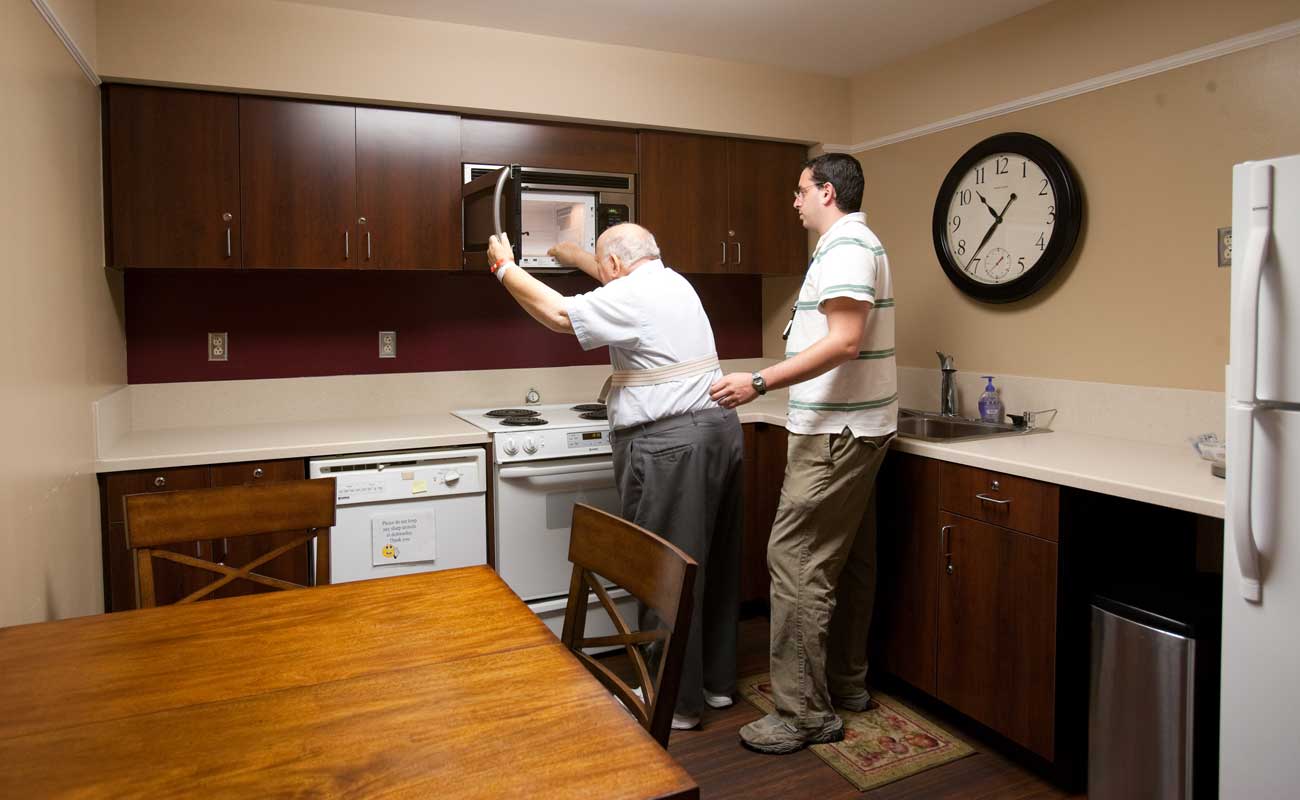 Inpatient and outpatient occupational therapy for adults
Scripps Health offers occupational therapy in hospitals, outpatient clinics and home care settings to help adults and children with disabling orthopedic or neurological conditions to recover, maintain or develop daily living skills.
From using a computer to getting dressed, our certified occupational therapists help their patients compensate for the permanent or temporary loss of function caused by illness, injury or surgery.

Occupational therapy services
Occupational therapists at Scripps Health in San Diego possess the expertise to help their patients improve their ability to perform tasks in their home and work environments. They specialize in caring for people who are attempting to overcome mental, physical, developmental or emotional challenges caused by, but not limited to, the following:
Brain or spinal cord injuries
Neurological disorders including Parkinson's disease and multiple sclerosis
Cerebral palsy
Cerebrovascular disease such as stroke
Trauma caused by accidents
Recovery from surgery
Using treatments and activities tailored to each patient's challenges, occupational therapists help their clients improve reasoning ability and basic motor functions so they can achieve greater independence and lead a more productive life. Occupational therapy at Scripps may include the following:
Assessment of cognitive abilities in home and work environments
Retraining or therapeutic intervention to improve independence in activities of daily living
Exercises and activities to improve mobility, dexterity, strength, sensory processing, range of motion and endurance
Task modification recommendations
Assistive devices to increase independence
Wheelchair evaluations
Constraint-induced movement therapy
Our San Diego occupational therapists provide care and consultations in hospitals, outpatient clinics and homes. Because they work closely with a patient's physician, a referral is needed to make an appointment.