Certified wound care specialists in San Diego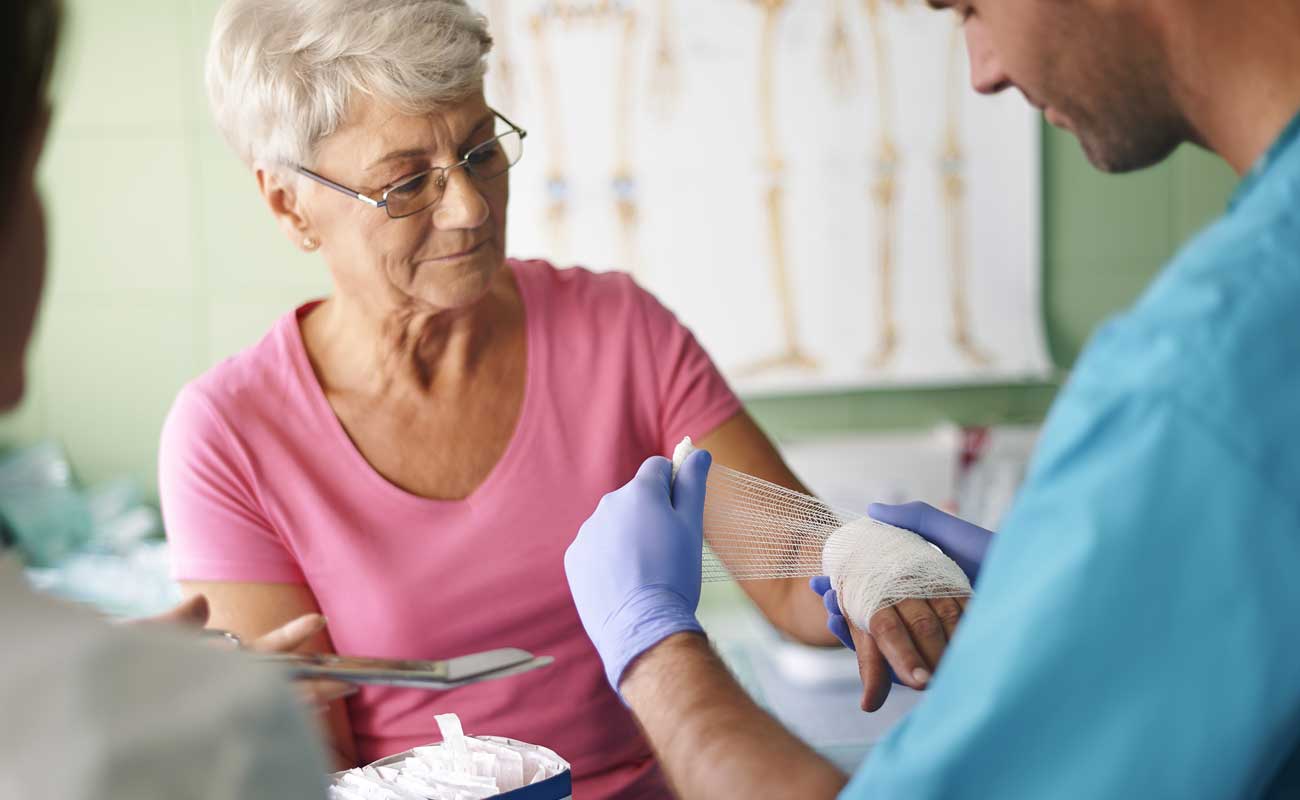 Certified wound care specialists in San Diego
At Scripps, you have access to acute and chronic wound care services — whether your injury is temporary or ongoing. The goal of our certified wound therapists in San Diego is to reduce your pain and heal your wound in order to avoid additional medical complications.  
Your wound care team works closely with your physicians to use the most effective, advanced and appropriate individualized wound care treatments.
Our wound care therapists treat a variety of conditions that lead to skin breakdown and injury, including:
Pressure ulcers (also known as bedsores)
Suspected deep tissue injuries
Burns (including mild, moderate and radiation burns)
Vascular disorders, such as venous stasis, venous insufficiency or arterial insufficiency
Surgical incisions that become infected, re-open or do not heal properly
Puncture wounds
Animal and spider bites
Amputation
During your initial evaluation, your wound care therapist will evaluate the size and severity of your wound. Your therapist will also irrigate (clean) the wound, remove any dead tissue (a process called debridement), apply dressings as needed and teach you or your caregiver how to manage the wound at home.
You and your therapist will also discuss an agreed-upon care plan, including the number of projected follow-up visits, as some wounds take longer to heal than others.
Scripps wound care therapists are trained to promote wound healing through a variety of techniques including:
Negative pressure wound therapy, also known as vacuum assisted wound closure or wound VAC
Application of topical agents
Compression therapy
MIST low frequency ultrasound
Biosurgical debridement (maggot therapy)
Conservative sharp debridement
Advanced wound dressings