Advanced radiation treatment in San Diego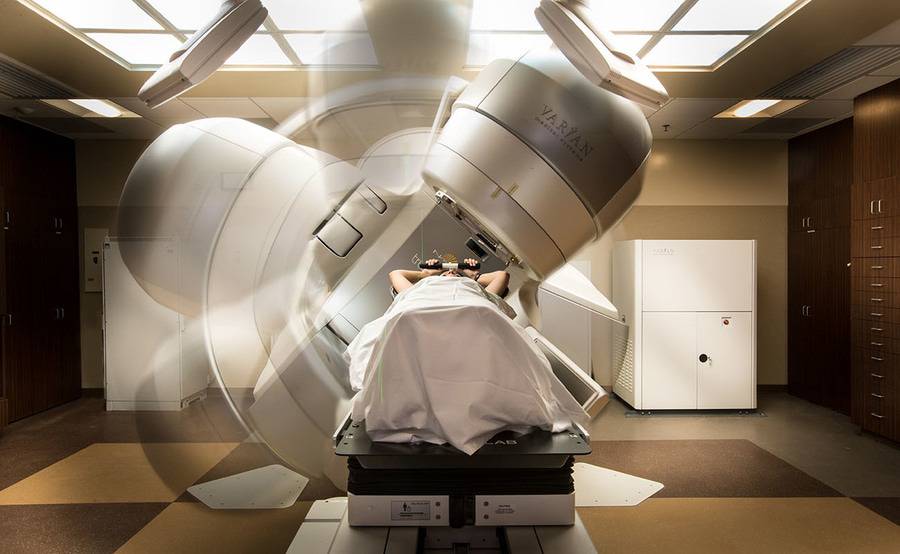 Advanced radiation treatment in San Diego
Nearly two of every three people with cancer require radiation therapy as part of their care. Scripps MD Anderson Cancer Center specialists use some of the most advanced radiation therapy technologies available to treat cancer, either alone or with other treatments such as surgery and chemotherapy.  
Our highly skilled teams of trained medical and scientific professionals specialize in radiation therapy, including radiation oncologists, physicists, dosimetrists and radiation therapists. Using the latest technology, our teams care for patients with powerful, precise radiation treatment.
Types of radiation therapy
There are several types of radiation therapy. The most appropriate type for each patient depends on their cancer type, how far it may have spread, their medical profile, overall health and more.
Many patients find it helpful to understand the different types of radiation therapy and how they work. Scripps MD Anderson offers three main types of radiation therapy for cancer:
External beam radiation to treat cancer from outside of the body using radiation beams produced by a machine
Internal beam radiation to treat cancer from within the body using radioactive substances implanted in or near the tumor
Systemic radiation therapy, which uses radioactive substances that travel throughout the body in the blood to attack cancer cells
Read more about the types of radiation therapy at Scripps.
What to expect with radiation therapy
If your treatment plan includes radiation therapy, you may find it helpful to learn more about what to expect before, during and after treatment. Our page on what to expect with radiation therapy provides general and specific information about external and internal beam radiation therapy. Of course, any time you have questions about your treatment, your Scripps MD Anderson care team is here to help.