Looking for a Plastic Surgeon?
Tips for selecting the right plastic surgeon for your procedure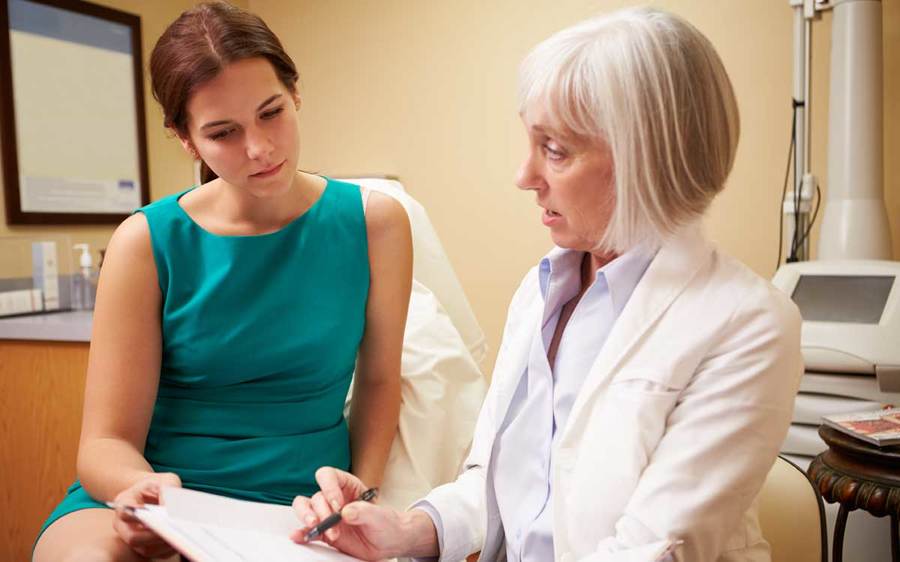 by Robert Singer, Board-certified Plastic Surgeon
So you're thinking about having your nose done. Or maybe you've always wished your lips were a little fuller. Before you go looking for a plastic surgeon to do the job, look inside yourself.
Why do you want this procedure? If you want to look like you, only better, that's great.
However, if you're hoping to get Jennifer Aniston's nose or Angelina Jolie's lips, you will probably end up disappointed.
Despite the questionable results of plastic surgery reality shows promising extreme makeovers and ugly-duckling transformations, your goal with elective plastic surgery should be to achieve a fresher, more attractive version of you.
To an ethical plastic surgeon, a patient who comes in requesting a total makeover, extreme surgery or a famous celebrity's features raises a red flag.
Once you've decided to pursue plastic surgery, keep the following guidelines in mind to help you find a qualified, ethical surgeon.
Your primary concern as a patient — and the primary concern of ethical surgeons as well — is safety. Plastic surgery is real surgery, with real potential risks and complications.
When surgery is performed by an appropriately trained, fully credentialed plastic surgeon in a nationally accredited facility, with an appropriately trained anesthesia provider the likelihood of those complications is minimal.
Ask for plastic surgery credentials
What constitutes an appropriately trained and credentialed surgeon? First, you want someone who is board-certified by the American Board of Plastic Surgery. This is the only board recognized by the American Board of Medical Specialties (ABMS) for full training in all aspects of plastic surgery.
It is important to understand that while there are a number of self-proclaimed "boards" there is no board nationally recognized by the ABMS that contains the word "cosmetic."
Moreover, your "board-certified" surgeon may be certified by a board that requires no supervised training in plastic surgery. Check it out and ask for the American Board of Plastic Surgery.
Also, look for a surgeon who is a member of the American Society of Plastic Surgeons and the American Society for Aesthetic Plastic Surgery. This indicates that they have been evaluated not only on the number of cases they have performed, but on the quality of the surgery, their surgical judgment and ethics as well.
Ask your surgeon how long he or she has been doing the procedure you want, and how many cases are performed in a year. A surgeon who has done only one or two facelifts in six years can represent himself as a plastic surgeon, but do you want him to work on your face?
Choose an accredited surgery facility
Where is the procedure going to be performed? If it will be done in an office, make sure the office is accredited by the AAAASF, the largest accrediting organization for office-based surgery, or other nationally recognized accrediting organization. Anesthesia should be provided by a board-certified anesthesiologist or a certified registered nurse anesthetist (CRNA).
In addition, even if the surgery will be office-based, your surgeon should have privileges to do the procedure in a hospital, and have a transfer agreement with an adjacent hospital should any problems arise.
Invest in a plastic surgery consultation
It is important to have a consultation before you schedule anything. Evaluate the staff. Are they friendly and helpful? Do they answer questions and make you feel comfortable?
Meet with the surgeon who will perform your procedure, and note whether he or she discusses both the pros and cons of the surgery. You should discuss what to expect as far as discomfort, bruising, recovery and potential complications.
Be wary of a surgeon who makes unrealistic promises, says there will be no scars or talks only about the positives. Every surgery leaves scars, although a good surgeon can minimize them.
You should see before and after photos of patients, but keep in mind that no two individuals get exactly the same results. Also, while computer imaging is a good communication tool, it cannot perfectly represent what your final result will be.
During the consultation, the surgeon should evaluate you as well to determine if you are a good candidate. In addition to your reasons for wanting the procedure, factors such as physical health, attitude, expectations and willingness to follow directions can determine whether a patient is a good candidate. An ethical surgeon will turn you away when surgery is not appropriate.
By the way, a consultation is a professional medical service, so you should expect to pay for it.
Don't shop for plastic surgery sales
Surgery isn't something you want to buy at the lowest possible price. Although problems may occur in anyone's hands, we have seen far too many patients put their health in the hands of surgeons who offer the best price or the deep discount with tragic results.
Patients who go out of the country for plastic surgery often have no recourse if something goes wrong. Save your bargain shopping for the shoe rack.
Finally, be wary of promises made in advertisements and astonishing before-and-after photos. As with any profession, only the ethical are encumbered by ethics. If an offer sounds too good to be true, it probably is.
This Scripps Health and Wellness information was provided by Robert Singer, MD, a board-certified plastic surgeon, a former Chief of Plastic Surgery at Scripps Memorial Hospital La Jolla and prior president of the American Society for Aesthetic Plastic Surgery. He also serves as co-chair of the Editorial Advisory Board of New Beauty magazine.