Creating a Healthy Holiday Season
Scripps Center for Integrative Medicine offers tips for a healthy holiday season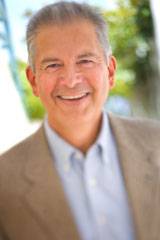 by Austin "Ozzie" Gontang, PhD, Counselor
The holidays aren't happy for everyone. Many people feel anxious and/or sad at that time of year. Memories of holidays past and unrealistic expectations about the upcoming season are the main causes of the holiday blues.
You can prevent the blues — during the holidays and all year long. By starting now, you can create healthy holidays, instead of letting the season control you.
The holiday blues and the anxiety that goes along with them affect our minds and our bodies. When you feel blue, chemicals in the brain called neurotransmitters (which carry signals through the nervous system) run low, limiting your ability to feel good. Stress and anxiety make your holiday blues worse and can lead to depression, as well as other health problems like diabetes and heart disease.
Strategies for overcoming the blues
If you're consumed by childhood memories of "ideal" holidays and thoughts of loved ones who are no longer here, you can't enjoy the holidays. Embrace positive feelings by living in the present. Accept that change is part of life.
Focus on what the holiday season is really about – spending time with family and friends. Create your healthy holiday season by being grateful for what you have and letting lost loved ones live on fondly in your memory – without consuming you. And know that it's okay to feel sad sometimes.
Be realistic about the things you should and can do. If you've been preparing the Christmas dinner for 25 years, maybe it's time to pass the tradition on. Or at least hire a caterer, or some help to wait on the guests and clean up. Buy gift cards instead of searching for that perfect gift for each person on your list. Shop online instead of dealing with crowded freeways and stores.
Start creating your healthy holiday season now, because changing our habits takes time.