Robert A. Tjosvold, former Bank of America executive, elected Chairman of Scripps Health Board of Trustees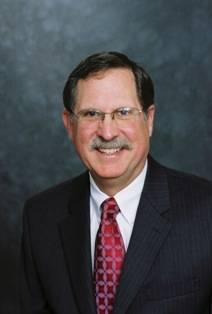 San Diego – Bob Tjosvold, former commercial market executive and market president of San Diego County for Bank of America, has been elected the new chairman of the 14-member Scripps Health Board of Trustees. Tjosvold of Poway retired from Bank of America in 2006 after 38 years with the company. During his career, Tjosvold was recognized by Bank of America for extraordinary service, receiving the California Leader of the Year in Commercial Banking and the California Commercial Market Executive of the Year.
"The expertise and commitment of caring community leaders like Bob Tjosvold, who serve as unpaid volunteers on the Scripps Health Board of Trustees, offer critical strategic direction and oversight in meeting our nonprofit health care mission and our business needs in today's challenging economy," said Scripps President and CEO Chris Van Gorder. "Their work is vitally important as Scripps continues to grow and provide high-quality health care to our patients as we anticipate the changes coming with health care reform."
Tjosvold moved to San Diego in 1986 from the San Francisco Bay area and has been active in San Diego civic events for more than 20 years. Currently, he serves as board member for the San Diego Bowl Game Association and the Sierra Aluminum Co. He also is actively involved with the Pacific Life Holiday Bowl and San Diego County Credit Union Poinsettia Bowl and is a member of the City of San Diego Citizens' Fiscal Sustainability Task Force. Tjosvold is a past chairman of the San Diego County American Heart Walk, the San Diego County YMCA Support Campaign, and the Pan Asian Communities Annual Gala.