Scripps Memorial Hospital La Jolla Appoints New Chief Nursing and Operations Executive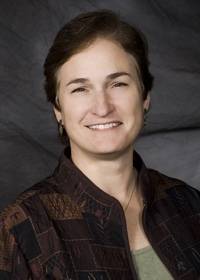 Cynthia Steckel, PhD, RN, has been appointed vice president, chief nursing and operations executive (CNOE), at Scripps Memorial Hospital La Jolla.
As CNOE, Steckel will direct and coordinate service line functions and activities for nursing services, be responsible for day-to-day internal operations of the hospital, and participate in long- and short-range planning functions and system-wide strategic planning activities.
Steckel most recently held the position of administrative director of clinical services at Scripps La Jolla. She has held numerous leadership positions since she began her career with Scripps Health in 1980, including those of administrative director of acute and surgical services and administrative director of critical care services. She also has worked at Scripps Green and Scripps Encinitas hospitals. Steckel was instrumental in helping Scripps La Jolla become the first Magnet Hospital in San Diego, a prestigious distinction conferred by the American Nurses Credentialing Center (ANCC), a subsidiary of the American Nurses Association (ANA).
"Cindy has the expertise, experience and dedication to Scripps to make her the right individual for this position," said Gary G. Fybel, chief executive of Scripps La Jolla. "Throughout her career at Scripps, she has always been a strong advocate for patients and staff alike. She has been of great counsel to me and I look forward to working with her in her new role."
Steckel has a doctorate in nursing from the University of San Diego, a master's degree in nursing administration from San Diego State University and a bachelor's degree in nursing from Northern Illinois University. She served as executive fellow on the Hospital Board Academy Fellowship; held certification in critical care for 20 years (CCRN); and has been a member of many professional organizations, including the Association of California Nurse Leaders and the American Association of Critical Care Nurses. Steckel has also published numerous articles on nursing and has presented at various nursing conferences.
Founded in 1924 by philanthropist Ellen Browning Scripps, Scripps Health is a $2.3 billion, private not-for-profit integrated health system based in San Diego, Calif. Scripps treats a half-million patients annually through the dedication of 2,500 affiliated physicians and 13,000 employees among its five acute-care hospital campuses, home health care services, and ambulatory care network of physician offices and 22 outpatient centers and clinics. More information can be found at www.scripps.org.
Media Contact: Lisa Ohmstede
Phone: 858-626-7142
E-mail: ohmstede.lisa@scrippshealth.org