Scripps Health Acquires Del Mar Family Practice
Acquisition adds primary care to Scripps Clinic's Del Mar location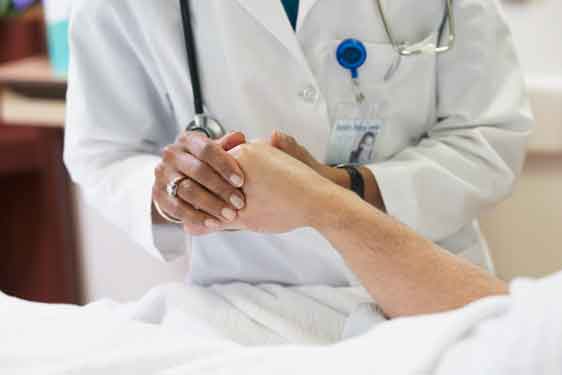 Acquisition adds primary care to Scripps Clinic's Del Mar location
San Diego – Scripps Health has acquired Del Mar Family Practice in an agreement to be complete by Sept. 1. The acquisition will add primary care to the existing Scripps Clinic Del Mar location at 12395 El Camino Real, which also includes Scripps Clinic Center for Weight Management and the Scripps Clinic Division of Plastic Surgery.
The physicians of Del Mar Family Practice will join Scripps Clinic Medical Group, which includes more than 400 physicians practicing in more than 50 areas of medicine and surgery. Scripps Health contracts for the exclusive services of the Scripps Clinic Medical Group physicians through the Scripps Medical Foundation.
Providers of Del Mar Family Practice include founder Lawrence J. Schlitt, MD, and Christen M. Benke, DO, who are both board certified in family medicine by the American Board of Family Medicine. The Del Mar Family Practice physicians have a long-standing relationship with Scripps Health and both currently practice at Scripps Memorial Hospital La Jolla.
"The addition of this well-established group to Scripps Clinic is an excellent addition to our existing primary care physician base in North County and our existing specialty offices in Del Mar," said Robert Sarnoff, MD, president of Scripps Clinic Medical Group.
Current patients of the Del Mar Family Practice will see no change in access to their personal physician, who will continue to coordinate their medical needs during the transition and beyond.
Scripps will acquire the assets of the two-physician practice, which is located in Carmel Valley and also serves the communities of Del Mar, La Jolla and Encinitas.
"This is an ideal partnership for future patient care," said Lawrence J. Schlitt, MD, founder of Del Mar Family Practice. "Dr. Benke and I now will have access to the entire Scripps Health network to provide optimum care for our patients. As members of the Scripps La Jolla medical staff, we know that Scripps is a strong organization with a reputation for delivering high-quality care. We look forward to providing excellent patient care under the Scripps Clinic name."
This is Scripps Health's sixth medical group acquisition since 2008. Previous acquisitions include Sharp Mission Park Medical Group, Penn Elm Medical Group, Del Mar Medical Clinic, North Coast Women's Care and North County OB-GYN Medical Group.