National Proton Therapy Leader Selected as Director of Scripps Proton Therapy Center
Note to Patients: The following news is posted for archival purposes only. Scripps is no longer accepting new patients for proton therapy.
20-year proton veteran Dr. Carl Rossi from Loma Linda brings wealth of treatment and research experience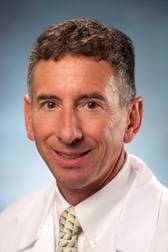 20-year proton veteran Dr. Carl Rossi from Loma Linda brings wealth of treatment and research experience
Dr. Carl J. Rossi, Jr. has joined Scripps Clinic Medical Group (SCMG) as medical director of the Scripps Proton Therapy Center, a $220 million cancer treatment and research facility being built in the Carroll Canyon area of Mira Mesa that is expected to open in spring 2013.
Before joining Scripps, Rossi spent the past 20 years as chief of genito-urinary and lymphoma radiation oncology services at Loma Linda University Medical Center (LLUMC) in Loma Linda, Calif. At LLUMC, Rossi treated more than 9,000 prostate cancer patients with proton therapy — more than any other physician in the world for that tumor site.
For the past 19 years, Rossi also served as facility director of Loma Linda University Radiation Medicine in Ridgecrest, Calif. He has been an associate professor of radiation oncology at LLUMC for the past decade.
SCMG will oversee medical services at Scripps Proton Therapy Center, and Scripps Health will provide its clinical management services. The facility is being developed by Advanced Particle Therapy (APT), LLC, of San Diego. APT has arranged the financing to build the center and purchase the proton therapy equipment from Varian Medical Systems. Additionally, APT will manage and maintain the building and equipment.
During his career, Rossi has been a leader in a variety of investigations of proton radiation therapy, with a special focus on prostate cancer. He has developed protocols, conducted studies and written peer-reviewed journal articles and book chapters on proton treatment for prostate cancer.
As medical director of Scripps Proton Therapy Center, Rossi will be responsible for the facility's technical and clinical operations. This includes recruiting the center's clinical staff, establishing training guidelines, integrating patient care quality initiatives and developing clinical trials to optimize therapies for various diagnoses. Rossi also will help foster collaboration with other cancer care providers and researchers in San Diego and with other proton centers nationwide.
Rossi completed his undergraduate education at Claremont McKenna College in Claremont, Calif., where he majored in biology. He received his doctor of medicine degree from Loyola University Stritch School of Medicine in Maywood, Ill., before serving his internship and residency at LLUMC.
Construction on the Scripps Proton Therapy Center began in October 2010. The 102,000-square-foot facility – which will be just the second such center west of the Rockies – will have the maximum capacity to treat approximately 2,400 patients annually. It is being built on a 7-acre site at 9730 Summers Ridge Road.
There are currently nine proton therapy patient treatment centers operating in the United States. They are located in Loma Linda, Calif. (opened 1991); Boston, Mass. (opened 2002); Bloomington, Ind. (opened 2004); Houston, Texas (opened 2006); Jacksonville, Fla. (opened 2006); Oklahoma City, Okla. (opened 2009); Philadelphia, Penn. (opened 2010); Hampton, Va. (opened 2010); and Warrenville, Ill. (opened 2010).
Installation of the center's superconducting cyclotron – the technological driving force behind the facility – began in October 2011. Later this year, the beam transport system and other equipment will be installed in patient treatment rooms. Meanwhile, the cyclotron will undergo testing to meet various acceptance criteria under the guidance of a team of engineers, physicists, software engineers and other experts.
Scripps Proton Therapy Center will include five treatment rooms, three of which will include gantries, which are three-story, 360-degree rotational machines designed to deliver the therapeutic beam at the precise angle prescribed by the physician. The other two treatment rooms will have fixed-beam machines. The center will also offer MRI, CT and PET/CT imaging services in support of proton therapy; 16 patient exam rooms; and offices for 14 physicians.
For certain cancers, proton therapy offers a more precise and aggressive approach to destroying cancerous and non-cancerous tumors, compared to conventional X-ray radiation. Proton therapy involves the use of a controlled beam of protons to target tumors with control and precision unavailable in other radiation therapies. The precise delivery of proton energy limits damage to healthy surrounding tissue and allows for a more potent and effective dose of radiation to be used.
Patients will be able to access this treatment through a referral to a specialist credentialed by the Scripps Proton Therapy Center. Proton therapy has an established history of reimbursement by Medicare and private health care payers.
A non-invasive treatment, proton beam therapy is usually performed on an outpatient basis and is considered most effective on solid, deep-seated tumors that are localized and have not spread to distant areas of the body.
Varian will equip the facility with a fully integrated ProBeam proton therapy system. The center's superconducting cyclotron will feature pencil-beam (or spot) scanning, which allows for modulation of the proton beam's intensity. This allows doctors to precisely shape the dose distribution to concentrate on the targeted tumor while minimizing exposure of normal healthy tissue.
With proton therapy, patients typically receive approximately 30 treatments during a four- to six-week period. Each treatment lasts for approximately 15 to 25 minutes, after which the patient is free to carry on with daily activities.
In addition to providing patient care, Scripps expects to be at the forefront of new and developing clinical applications as part of its proton practice and connection with other national centers.
Radiation generated by the proton therapy system will be contained by installing the equipment in a bunker with concrete up to 15 feet thick. Two completely independent monitoring systems are also being installed to ensure safe operation. A personnel protection system (PPS) will monitor the safety of individuals inside the facility. Additional radiation monitors are being installed outside the facility to prevent environmental exposure.
With more than 300 affiliated physicians, Scripps Cancer Center is a nationally recognized leader in cancer care, providing comprehensive care at its four hospitals and various Scripps Clinic locations. Scripps Cancer Center seeks to provide the best possible treatment and cutting-edge research trials for patients by coordinating medical expertise in the areas of clinical cancer care, community outreach and clinical, translational and basic research.
Scripps is the only cancer care provider in San Diego to earn network accreditation from the American College of Surgeons' Commission on Cancer. Scripps has also earned accreditation in radiation therapy from the American Society for Therapeutic Radiology and Oncology (ASTRO) and the American College of Radiology (ACR).