Scripps Health Part of First Intercontinental Kidney Transplant Chain
San Diego, San Marcos friends part of historic organ exchange started in Greece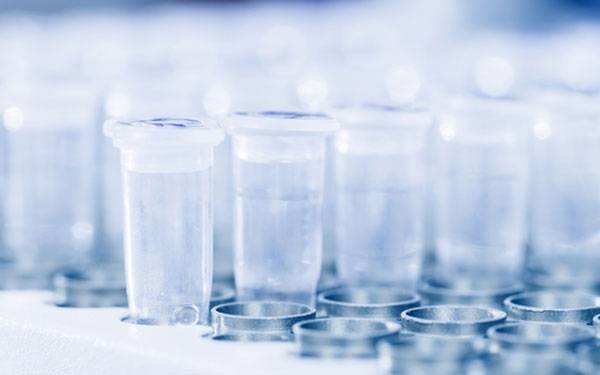 Scripps Health patients and doctors made history by participating in the first intercontinental kidney transplant paired donor chain, which started with a man in Greece and has grown to involve 10 organ donors and recipients.
The achievement was announced today at news conferences held at Scripps Green Hospital in La Jolla, Calif., and at the Embassy of Greece in Washington, D.C.
"This is a new and exciting era in organ transplantation," said Christopher Marsh, chief of transplant surgery at Scripps Green. "I hope this example motivates more people to donate their kidney to save lives."
Expanding the pool of available donors beyond family circles and even national borders means patients will spend less time undergoing dialysis and on organ transplant waiting lists.
"Everyone at the transplant center at Scripps Green is thrilled to be part of this new breakthrough approach that gets patients transplanted sooner," said Scripps Clinic transplant surgeon Jonathan Fisher, M.D., who participated in the news conference in Washington. "Dialysis can keep you alive, but a kidney transplant can give you your life back."
Five lives already saved
Already, the chain has saved five lives and involved four medical centers spread across the United States.
In San Diego County, Genene Wiebe, a 49-year-old mother of four from San Marcos, donated one of her kidneys to an Ohio woman on May 21. Her friend Bernard Tatum, 58, of San Diego, received a kidney from a man in Kentucky several weeks earlier.
Both procedures were performed at Scripps Green by Drs. Fisher, Marsh and Randolph Schaffer , who were all ranked among the top 1 percent of transplant surgeons in U.S. News & World Report's "Top Doctors" list in 2011.
Donor chain started by patient from Greece
The chain began when Greek patient Michalis Helmis received a kidney from an altruistic living donor – a 31-year-old woman from Oklahoma – after his wife agreed to give one of her kidneys to a 57-year-old man in Pennsylvania. That man's 43-year-old friend then gave one of his kidneys to a 57-year-old woman in Louisville, Ky. That woman's husband then gave one of his kidneys to Tatum in San Diego.
The chain is scheduled to continue with three more kidney paired donations and transplants in Atlanta and Denver, according to the Alliance for Paired Donation which arranged the exchanges.
Such exchanges have become more common in recent years as kidney patients have sought new ways to obtain healthy organs after failing to identify a relative who is a good match or spending years on a waiting list for organs from dead donors. Kidney paired donations occur when a donor who is incompatible with their designated recipient promises to donate their kidney to a stranger in order to enable their designee to receive a compatible kidney from another stranger.
Previous efforts to expand the pool of potential paired donation participants internationally have been blocked by national laws restricting the movement of organs across borders in order to prevent nefarious organ trafficking.
The newly announced intercontinental chain was made possible only after officials in Greece changed a law that required Greek patients to receive donated organs from close relatives. The move opened the door for the Greek national health insurance system to pay for Helmis' transplant and his wife's organ donation, which both occurred in Ohio.
San Diego kidney transplant born out of friendship
Tatum's transplant occurred after Wiebe, on her own, began searching for a way to help her sick friend. The two knew each other through Mesa View Baptist Church in the Rancho Bernardo area of San Diego, where Tatum serves as chairman of the board of trustees and Wiebe works as an administrative assistant.
"I found out that my kidney was too small to donate to Bernard, but I was willing to do a pairing," Wiebe said. "It was on my heart to help him. I knew what kind of a difference it would make to him."
Tatum said he was overwhelmed when Wiebe revealed her plans.
"To give someone else life by sacrificing a part of you, that is probably the greatest gift anyone can give," said Tatum, who was on dialysis and an organ transplant waiting list for two years and one month before receiving his new kidney on May 1.
Founded in 1990, the transplant center at Scripps Green offers kidney, pancreas, liver and blood stem cell transplants, as well as leading edge clinical research. Surgeons at the hospital performed 35 kidney transplants in 2011. More than 340 Scripps Green patients are currently on the waiting list for new kidneys,
Scripps Green also offers kidney paired donor exchanges to all qualified donors and recipients. The medical center made history in 2009 when it became the first San Diego hospital to perform a three-way, kidney paired donor exchange among six people.
About Scripps Health
Learn more about Scripps Health, a nonprofit integrated health system based in San Diego, Calif.