PBS Show Features Dr. Eric Topol, Digital Medicine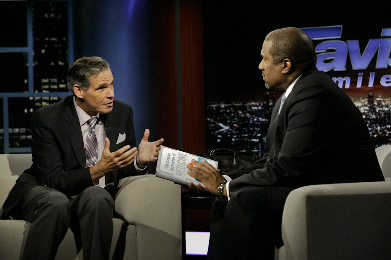 Scripps Health Chief Academic Officer Eric Topol, MD, appeared on the Tavis Smiley show where he discussed the future of medicine and demonstrated several wireless health devices.
Dr. Topol, who is the author of the book "The Creative Destruction of Medicine," explained how the convergence of genomics, wireless technology, online social networks, and cloud and super computing is transforming the delivery of health care services, lowering the cost of medicine and personalizing the treatment of illness.
The video of Dr. Eric Topol on the Tavis Smiley show (Nov. 2, 2012) is not available at this time.